Thanda Island off the coast of Africa is one of the world's newest private resorts, but it's already won international acclaim. In 2016, the private marine reserve was voted the World's Leading Exclusive Private Island by the World Travel Awards.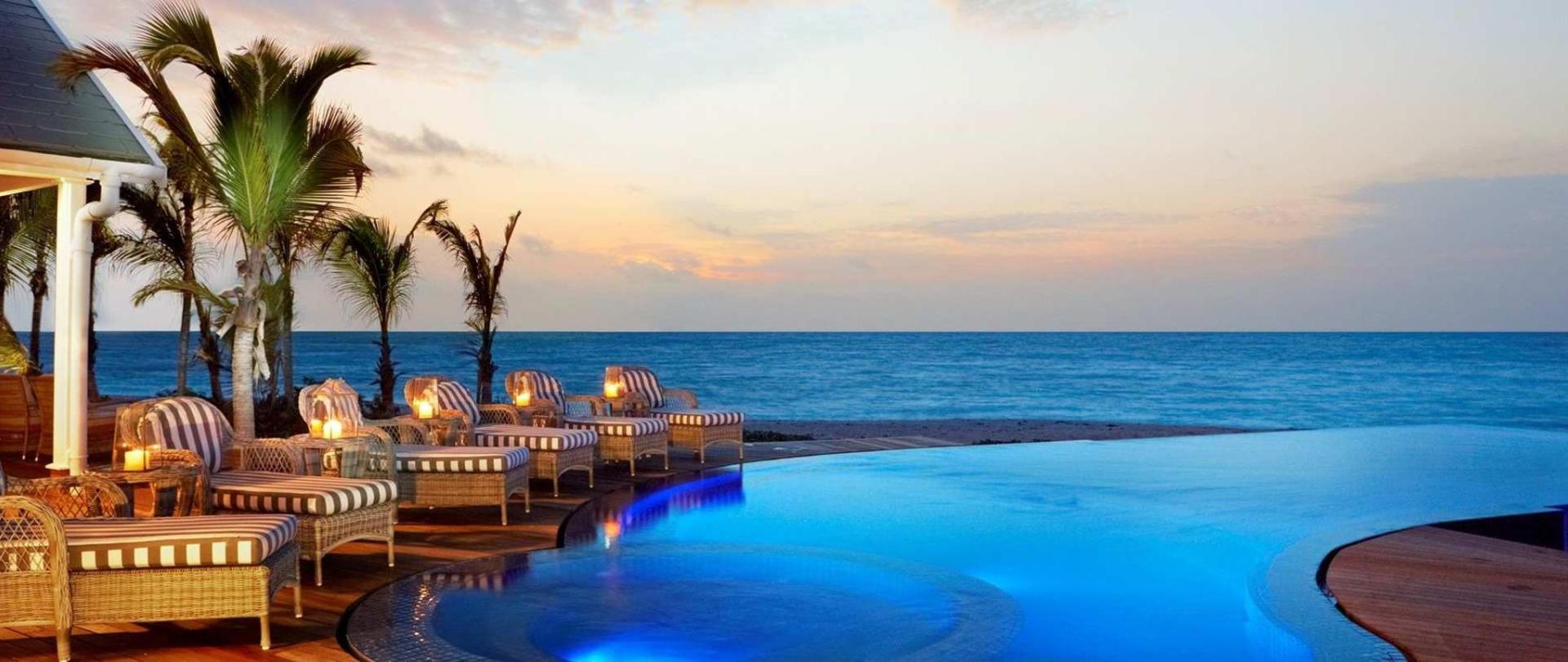 Dan Olofsson and his wife, Christin, decided in the early 2000s to build a winter home someplace warmer than their native Scandinavia, they considered the Caribbean but eventually set their sights farther south. "There's fantastic wildlife and nature in South Africa," the couple says.
Their plans grew to include a guest lodge at what is now the well-regarded Thanda Safari, which opened in 2004. ("Thanda" is Zulu for "love.") Soon after, the Olofssons set out to create a private-island counterpart to their safari lodge and settled on land in the Shungimbili Island Marine Reserve in southern Tanzania.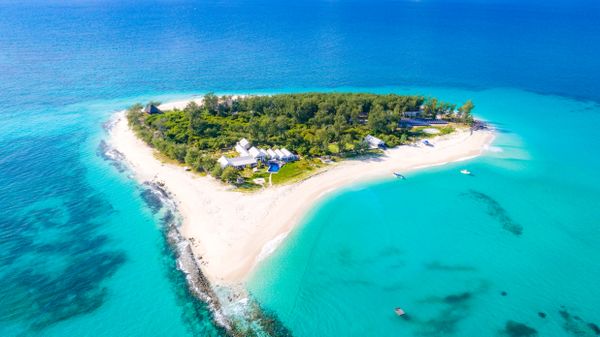 After years of negotiation, extensive marine conservation efforts and sustainability-minded construction, an exclusive-use hotel called Thanda Island opened on the island of Shungimbili. It welcomed its first paying guests in August 2016.
The property, which has five bedrooms and rents in its entirety for $10,000 a night (for up to ten people), is roughly 20 acres ringed by coral reefs in protected waters that teem with sea life, including whale sharks, dolphins and five species of turtles. The closest inhabited land is Mafia Island, home to more spectacular marine life, trustworthy dive centers and traditional villages.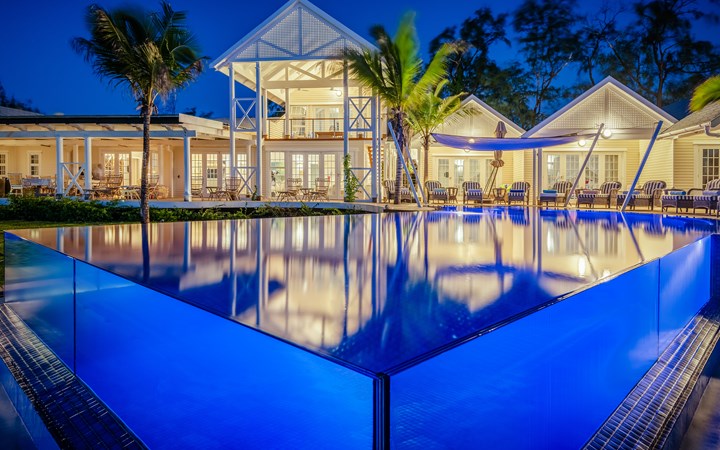 Thanda Island's hospitality director, Antigone Meda, likens it to Zanzibar 30 years ago—and while Zanzibar now has 200-room hotels, Mafia has about 200 hotel rooms. (Thanda guests who don't helicopter in from Dar es Salaam fly to Mafia, where Thanda staff greet them and ferry them over in a sleek mahogany boat that would do James Bond proud.)
The Olofssons envisioned the island as a paradise where they could escape with their three children and eight grandchildren. And the Tanzanian government was on board as long as the local company in which they were shareholders made a deep commitment to tourism in the country and protection of marine wildlife.
The design is intentionally hard to classify. Olofsson invested millions—"Less than 10," he clarifies, though he is unsure of the exact amount—to build something that exists in very few places in the world. That's in addition to the island itself, with its perfect white sand and clear turquoise waters just feet away from the house.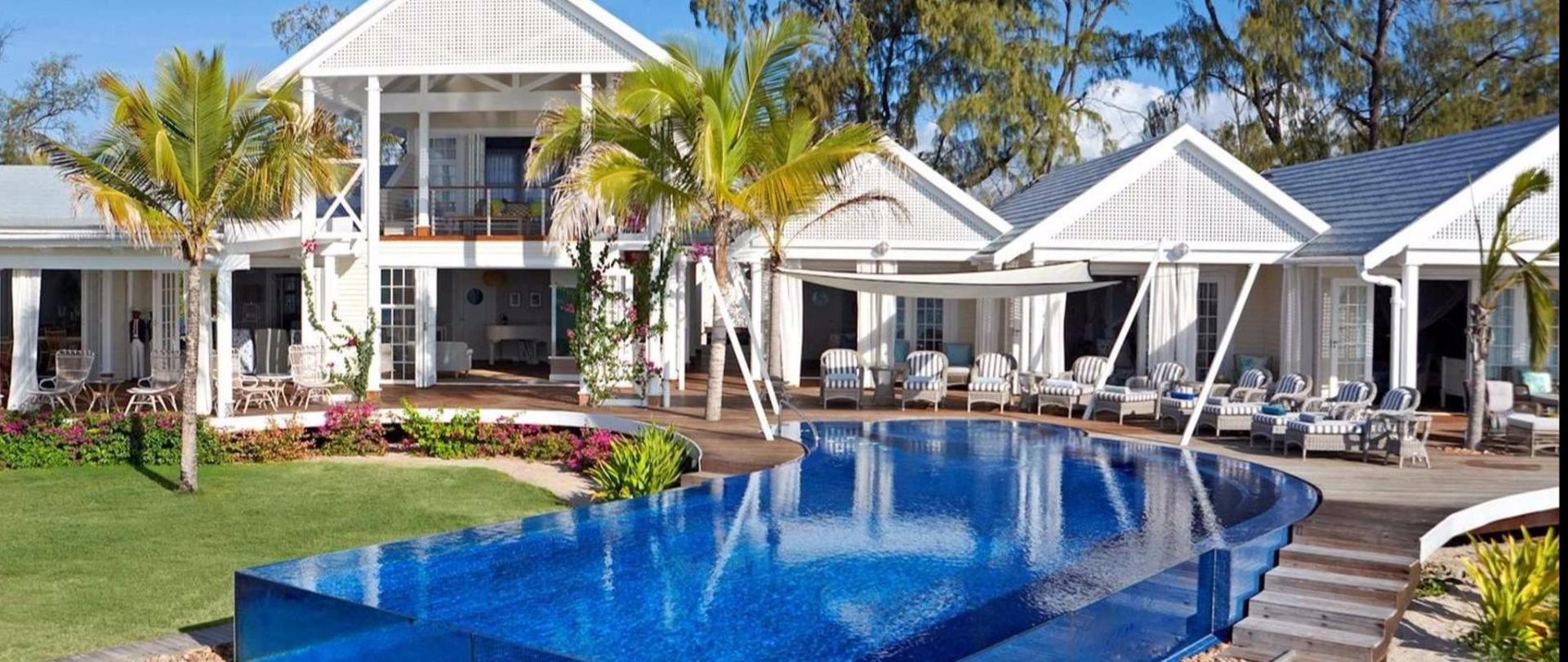 The Olofssons were very hands-on with the villa and two freestanding beach bandas (open-air bungalows, which allow the island to accommodate groups of up to 28 people), with Christin designing the interiors and Dan, a civil engineer by training, collaborating with the architects. He was also the visionary behind the villa's most striking feature, a glass rim-flow swimming pool that gleams with blue mosaic tiles and rises up from the deck to form a luminous cube. "This pool was quite exciting to design," he says. "I felt like I was just out of university, even though that was 40 years ago."
The food is far better than might be expected in such a remote location. Much of it is caught nearby. Staff will harvest some of the abundant oysters on demand and serve them with champagne. While importing luxury foods and wine comes with a carbon footprint, the island was designed to be self-sufficient. It's constructed with sustainable materials, and there's a field of solar panels and a desalinization plant. The house and its entire infrastructure were also built in such a way that would allow them to be taken apart and leave no trace on the island.
Eco-consciousness is also important to Olofsson, who has invested heavily in conservation in the marine reserve. Thanda is working with the Tanzania Marine Parks department and a leading NGO, Sea Sense, on research projects involving sea turtles, whale sharks and coral reefs. While Thanda has made a point of hiring most of its staff from Mafia Island and is working to improve education there, marine conservation is the main focus.
It is located 16 miles off the coast of Tanzania. Travelers can access the island from neighbouring Mafia Island, which is a 45-minute helicopter journey from Dar des Salaam on the mainland. The best way to reach Thanda is by helicopter. It takes between 15 and 45 minutes to fly from Mafia Island, dependent on weather conditions. The island's rate also includes free transfers from Mafia Island by boat.
Once guests have checked in, they get exclusive use of the whole island, while private chefs and staff cater to their every need. There's a minimum stay of three nights on the island, so renting its five-bedroom villa costs travellers almost £24,000 ($30,000).
While the island is as luxurious as they come, the owners — Swedish entrepreneurs Christin and Dan Olofsson — call it a "private marine reserve." Guests on Thanda can get a rare glimpse of the local wildlife (which includes whale sharks, turtles and dugongs) by going on a snorkeling safari.
If marine life isn't your thing, there's still plenty to do. Sea-kayaking is also a popular activity. Thanda also has its own tennis court, for those who prefer to see the sea from a safe distance and there's also a gym for visitors to keep fit while they stay. The bedrooms have a rustic feel, and have great views of the sea and the facilities are solar-powered to limit the resort's impact on the local environment.
Arguably, the best way to watch the horizon is with dinner on the beach. Everything is already included in the price, and bespoke dining experiences are easily organized.
Source: Forbes, Business Insider