In January earlier this year, French luxury brand Van Cleef & Arpels showcased the Midnight Zodiac Lumineux timepiece at SIHH – a men's line available in 12 different versions for each zodiac sign. Now they have followed it up with the Lady Arpels Zodiac Lumineux, which was unveiled recently at the Sharjah Center for Astronomy and Space Sciences, in the United Arab Emirates.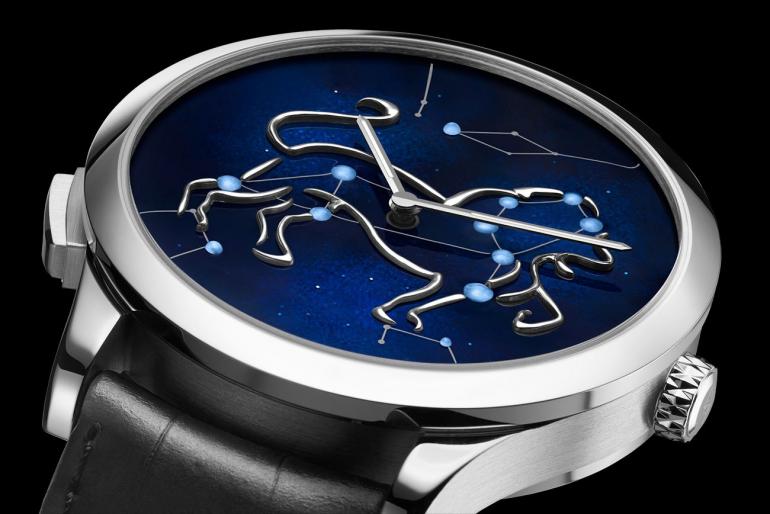 Just like the men's line, the Lady Arpels Zodiac Lumineux timepiece features the brand's patented light-on-demand module, which illuminates each zodiac sign's "stars" made from enamel beads on the dial using a pusher button. These timepieces are not about functionality but about storytelling and appealing to emotion.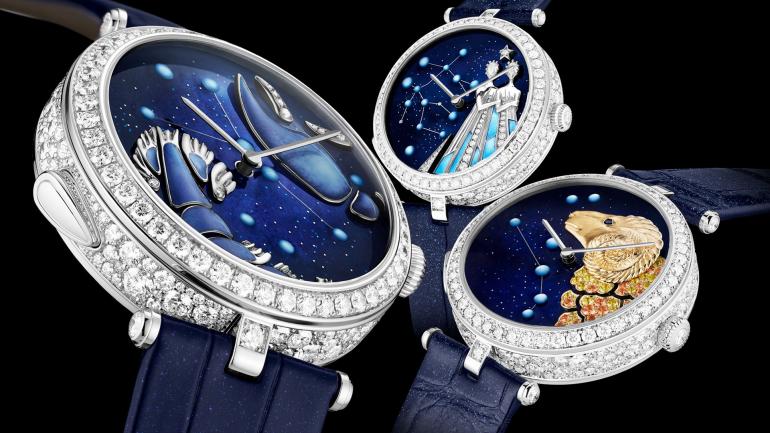 The highlight of the collection is an electro-mechanical complication that lights up the dials using piezoelectricity, which made its debut in the company's 2016 Midnight Nuit Lumineuse, and for which Van Cleef & Arpels holds a patent. The light-on-demand module is not battery operated and doesn't consume the watch's power reserve. A ceramic strip inside the timepiece lights up the four to six LEDs within for three or four seconds.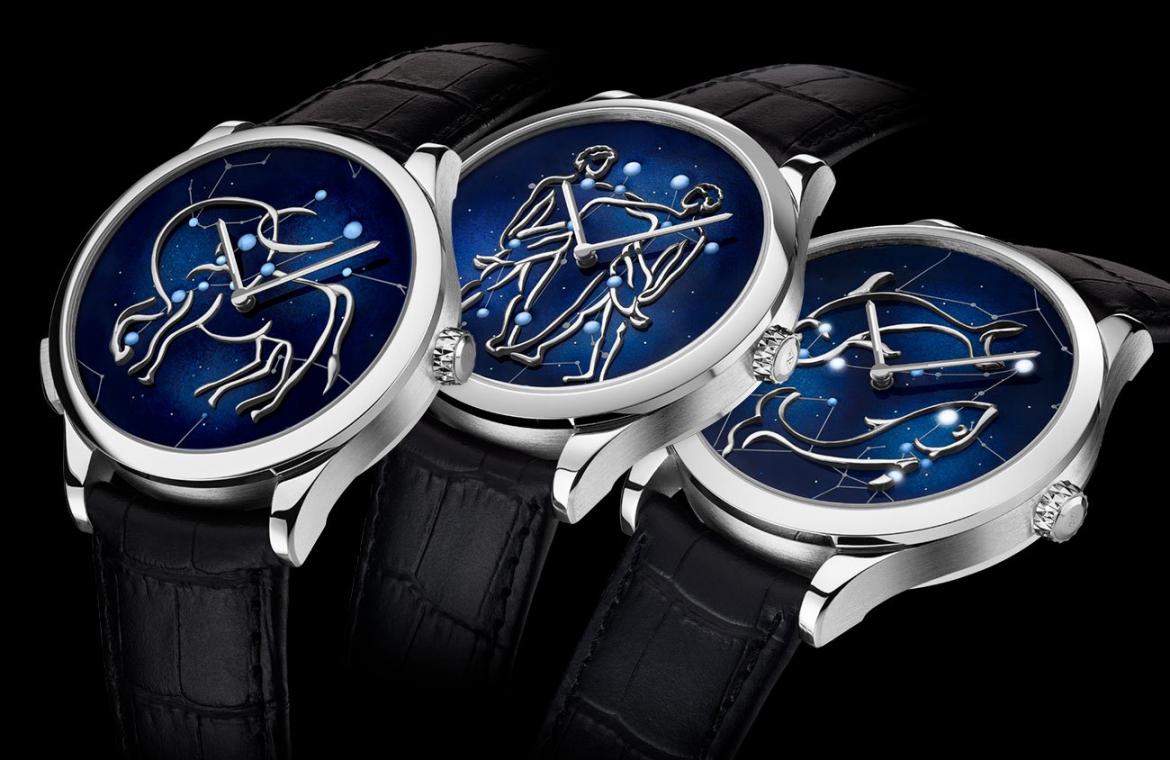 The enamel bead stars are shaped by hand and mounted on the dial. They light up against a midnight-blue pailleté background that highlights the constellations. The case of the Van Cleef & Arpels Lady Arpels Zodiac Lumineux series is 38mm, with diamonds on the bezel and case side. It is priced at $148,000 apiece.
Source: Luxury Launches