March is the month when winter turns to spring, at least according to the calendar. In reality, it usually feels like more of the same, and many of us are ready for a change. That's the beauty of travel — we can choose a destination based on whatever we're longing for.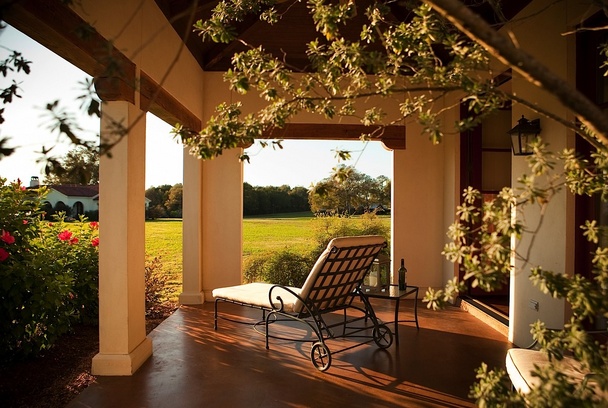 In Dublin, the parties will center on St. Patrick's Day with more extended festivities that we encounter in most towns. A few additional days to explore Ireland will show another side of the country, with its green rolling hills and rugged coast.
Continuing the festival theme, Agrigento in Sicily welcomes their blossoming almond trees, a sure sign of spring and annual renewal. Among well-preserved archaeological sites, a sunset walk opens the events that continue with singing, dancing, and traditional costumes.
Spain has Las Fallas, also symbolic of spring's rebirth, with parades, fireworks, and the fun of burning effigies of unpopular public figures in bonfires.
In the southern hemisphere, Melbourne has Moomba and some unique traditions of their own.
In Phoenix, warm weather and the spring season arrive with America's pastime — baseball — in full swing with Cactus League training games throughout the area. California's San Luis Obispo welcomes visitors to its International Film Festival and vineyards.
If warm weather can't come soon enough for you, a trip to Sarasota will make you happy. Anguilla's beaches, balmy breezes, and tropical temperatures are enticing in March as are French Polynesia's exotic islands and turquoise waters. A vacation or at least a long weekend in one of these destinations might be just what we need as we wait patiently for spring to arrive.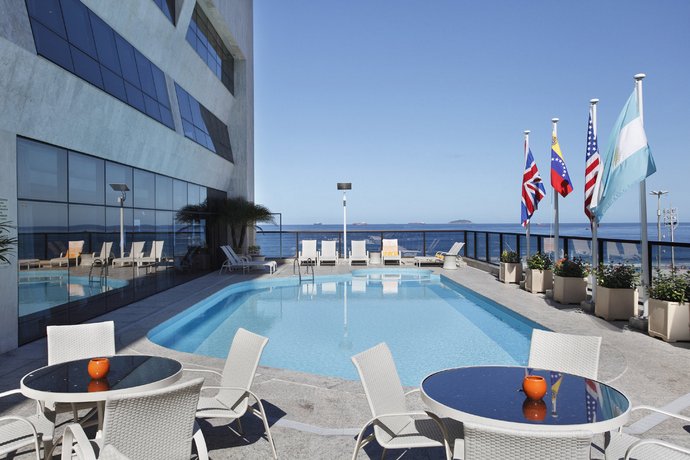 Rio de Janeiro, Brazil
A city with tropical rainforests, stunning mountain ranges, and world famous beaches, Rio de Janeiro may have one of the most unique landscapes in the world. The bustling city is bursting with culture and the weather is warm year round, making it an ideal destination any time of year. To experience the most excitement in Rio, however, travelers should visit in March for the city's iconic Carnival, this year from March 1-9. Carnival is celebrated in many different countries throughout the world, but Rio de Janeiro puts on arguably the biggest and best party, with 2 million people from across the globe parading the city's streets. Dating back to 1723, Carnival is held each year before the beginning of Lent, a week-long extravaganza of music, dancing, feasting, and more. The city thrives with the energy of street parties, parades, and traditional samba dancers, dressed in their extravagant, exquisitely detailed costumes. Visitors looking for the perfect place to relax after celebrating all day can stay at Hilton Rio de Janeiro Copacabana, located on the shores of the city's famous Copacabana Beach. With a rooftop pool that offers 360-degree views of Sugarloaf Mountain, the world-renowned Christ the Redeemer statue, and Rio's most beautiful beaches, guests can see all of the city's most stunning sights from the comfort of their hot tub.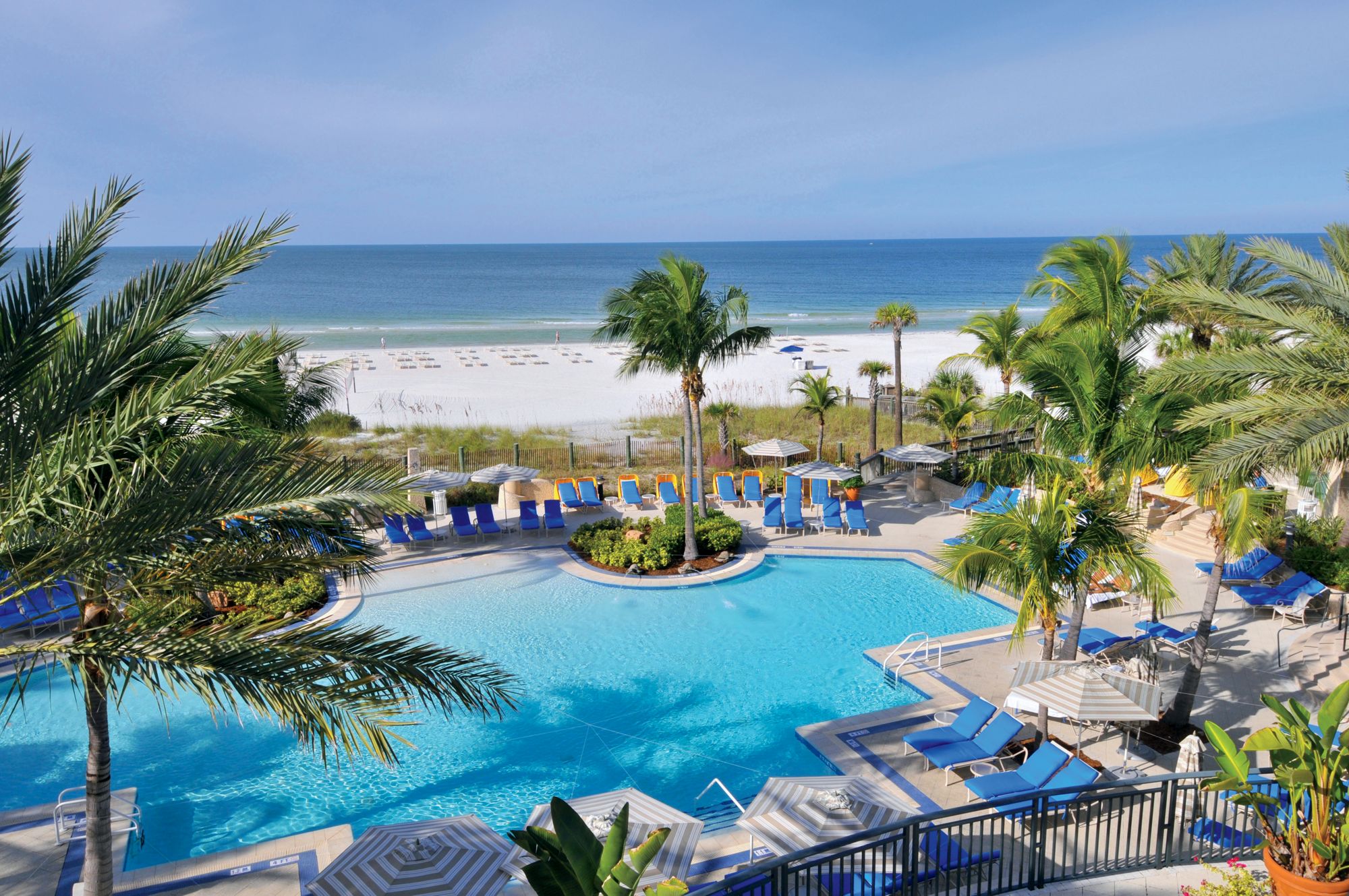 Sarasota, Florida
On Florida's Gulf Coast with temperatures in the 70s, Sarasota is a perfect destination for travelers looking for warmth and relaxation in March. There's plenty to do, with miles of white sand beaches, lagoons and rivers for kayaking, and the Gulf of Mexico for boating. Once the winter home of the Ringling Brothers Circus, Sarasota is the beneficiary of Mr. Ringling's bequest of his museum and collection to the people of Florida. Today, his vision has been accomplished, and the Ringling Museum of Art showcases old masters, modern art, and special exhibits. Sarasota Jungle Gardens features flamingos, parrots, crocodiles, alligators, and other wildlife along with educational animal shows. Orchid lovers will enjoy Selby Gardens, known for its collection of more than 6,000 examples of the exotic flower as well as bromeliads and air plants. March brings Major League Baseball Spring Training to Florida, and the Baltimore Orioles play their games in Sarasota's renovated Ed Smith Stadium. The Ritz-Carlton Sarasota, with its private beach club, championship golf course, spa, and waterfront dining, would make an ideal home base for exploring Sarasota. Its exclusive 8th-floor Club Lounge features beverages and culinary offerings throughout the day as well as movies, games, and spectacular views.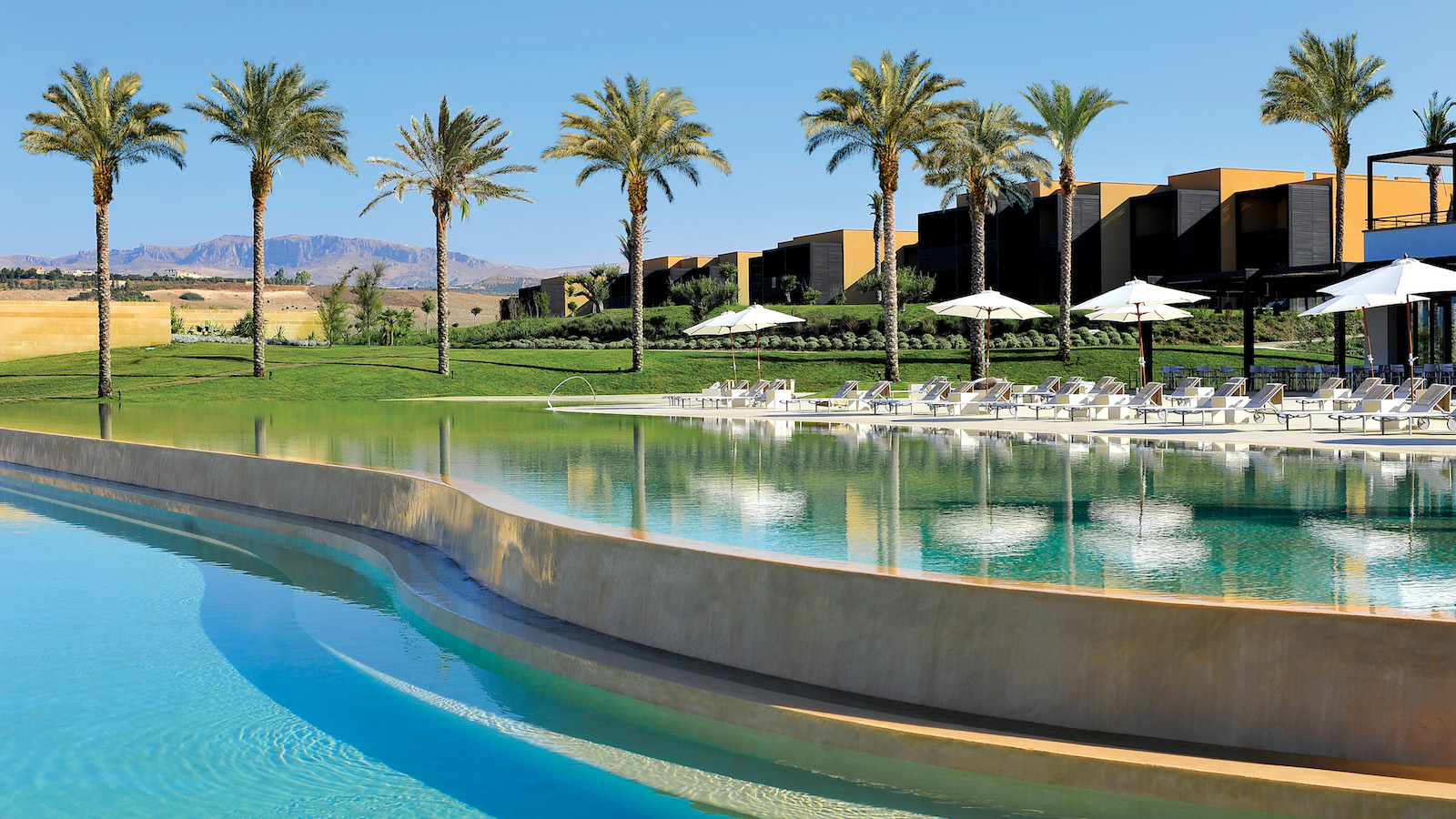 Agrigento, Sicily
On a hilltop overlooking the ruins of the ancient city of Akragas lies Agrigento, in the countryside near the southern coast of Sicily. Agrigento's Valle dei Templi, or Valley of the Temples, is an incredible collection of seven Ancient Greek temples from the 6th and 5th centuries B.C. It is one of the biggest tourist attractions of Sicily as well as a national monument of Italy. The main site is the Temple of Concordia, the largest and best preserved Greek temple discovered to date, remaining almost entirely intact since it was built in 430 B.C. The plentiful ruins stand in contrast to the modern high-rise buildings which cover much of the city, especially the old town. Beaches lining the crystal clear waters of the Mediterranean Sea are just a short distance away, and there are endless options of shops, trattorias, and bars to choose from along Via Atenea, the town's main strip running through its medieval core. In March, the arrival of the spring is celebrated with the Almond Blossom Festival of Agrigento. Founded in 1934, it is one of the most famous events in Sicily, celebrating the blossoming of the almond trees, which cover Agrigento's countryside. Cheerful crowds, musical bands, and folk groups fill the streets for a week, with traditional Sicilian cart parades and live performances until the last day. Verdura Resort on the Mediterranean Sea just 30 miles away would enhance a visit to southern Sicily.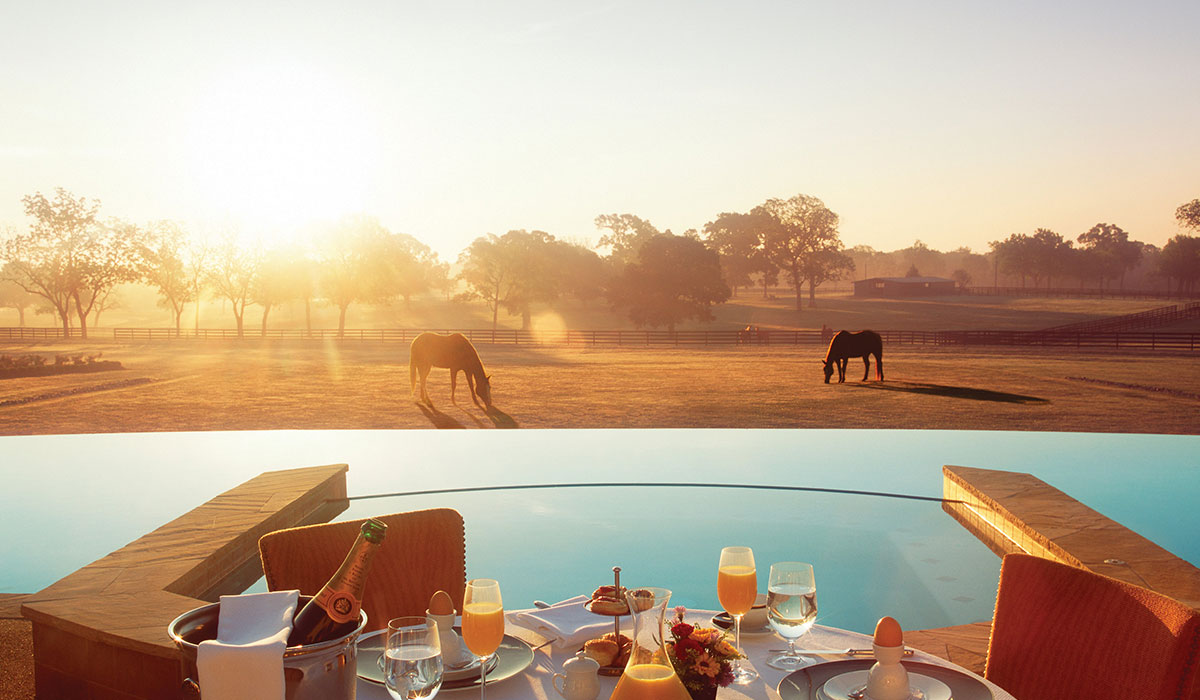 Houston, Texas
Houston is located in southeast Texas near the Gulf of Mexico and Galveston Bay on the Gulf Coastal Plain. March weather is comfortable in the high 60s most days, and there's a lot happening during the month. Mardi Gras Houston on March 2-3 parallels, on a smaller scale, the celebrations in its sister city, New Orleans. The Houston Livestock Show and Rodeo takes place from Feb. 25 until March 17, with competitions, concerts, livestock judging, and other events that showcase the Texas Western heritage and raise funds for the state's youth. On Saturday, March 16, the city's 60th St. Patrick's Parade will be held, with over 100 entries in the two-hour event. The Space Center Houston, a leading science and space learning center, is the official visitor center of NASA Johnson Space Center and a popular destination. Houston's downtown Museum District features venues on subjects ranging from natural science to fine arts and antiquities. Restaurants, bars, and theaters are also abundant downtown. Not far away, visitors can enjoy a luxurious atmosphere at the Inn at Dos Brisas, with exquisitely furnished haciendas and casitas, as well as the only five-star restaurant in Texas. A variety of equestrian activities, clay target shooting, fishing, private pools, and more keep guests entertained — unless they would prefer to just relax and enjoy the panoramic views.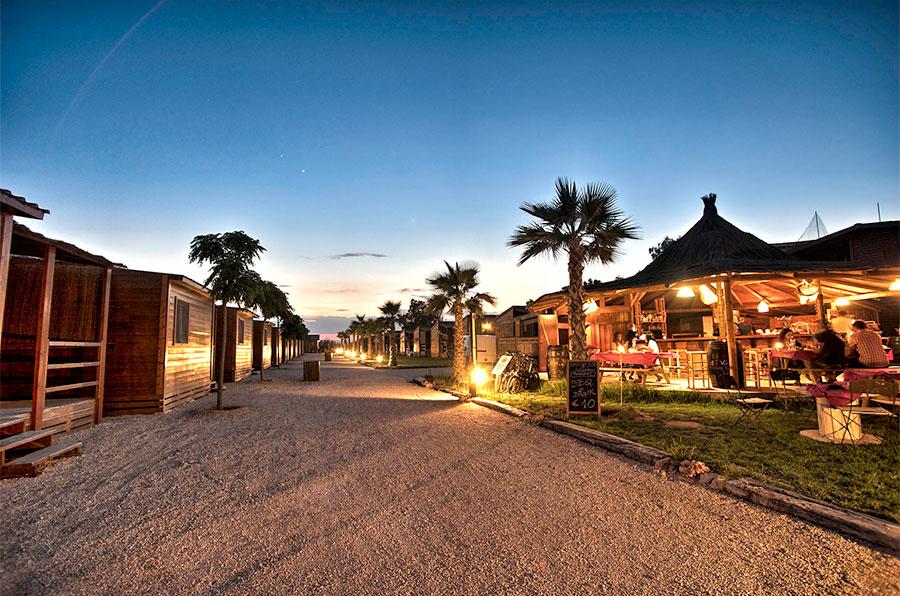 Valencia, Spain
Located on Spain's eastern coast, the port city of Valencia is the third-largest city in the country after Madrid and Barcelona. It is the birthplace of paella, Spain's popular dish of rice mixed with seafood, meat, or vegetables. Although there are many different versions of the dish today, the original recipe from the region dating back hundreds of years consisted of rice, a mixture of beans, rabbit, chicken, and snails. Aside from its traditional food, Valencia is well known for its spectacular nightlife and exquisite shopping. You can head to the city's old town, El Carmen, to find narrow streets filled with cafes, tapas bars, nightclubs, museums, and boutiques. Each March — this year from March 15-19 — the city welcomes spring with its Las Fallas festival, a five-day celebration that is believed to have begun as a celebration of San José, or St. Joseph. Today, the festival revolves around the creation of larger-than-life figurines, usually made of papier-mâché, cardboard, Styrofoam, or wood, which can take up to a year to make. The figurines, known as ninots, usually portray people and things in popular culture and current news, often making fun of Spanish celebrities and politicians. On the last night, the ninots are paraded through the city, and then set ablaze in a tremendous bonfire all under a loud, colorful fireworks display. Those looking for a more casual scene just outside the city can camp out at Bungalows Park Albufera in a fully equipped bungalow just a five-minute walk from the beach and a short drive to the city.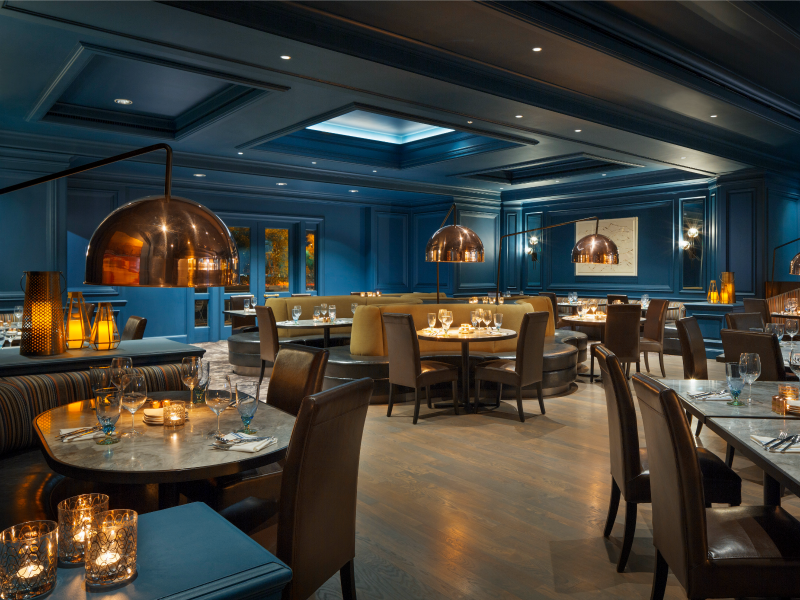 Phoenix, Arizona
Phoenix is where the tranquil desert meets the bustling city. Located in the heart of the Sonoran Desert, it is known for its year-round sunshine and warm climate, with March temperatures in the comfortable 70s. Take a day trip to the Grand Canyon for an invigorating hike, or check out the Desert Botanical Garden to see the most exotic desert plants from around the world in a beautiful outdoor setting. The Cactus League, baseball's spring training is in full force in March, and several stadiums are nearby, including Salt River Fields at Talking Stick for the Arizona Diamondbacks. Just outside Metropolitan Phoenix is Tempe, home to Tempe Diablo Stadium, where baseball fans can cheer on the Los Angeles Angels as they begin Spring Training. From March 8-10, visitors can also attend the Monster Energy NASCAR Cup Series for an exciting weekend of car races and events. Those who prefer to relax and rejuvenate can do so at one of the city's many luxurious spa resorts. Head to the legendary Arizona Biltmore, celebrating its 90th anniversary this year. The hotel is tucked away in a secluded lush oasis, where guests can enjoy a game of golf on one of the resort's two championship courses or indulge in organic spa treatments. The Camby Hotel is another place to go for some well deserved pampering, offering luxurious spa treatments and locally sourced menus. Phoenix's unique mix of classic desert beauty and urban sophistication makes it the perfect place for family vacations, romantic getaways, and weekend adventures.
Source: Travel + Leisure