Anyango Mpinga, born and raised in Nairobi graduated with a Bachelor of Arts degree in social communication after which she worked in the media industry before diving into fashion. Her fashion-calling came around the time she served as project director for the first edition of Hub of Africa Fashion Week in Addis Ababa in 2010 during which she was inspired to take her love for fashion beyond a hobby which she enjoyed.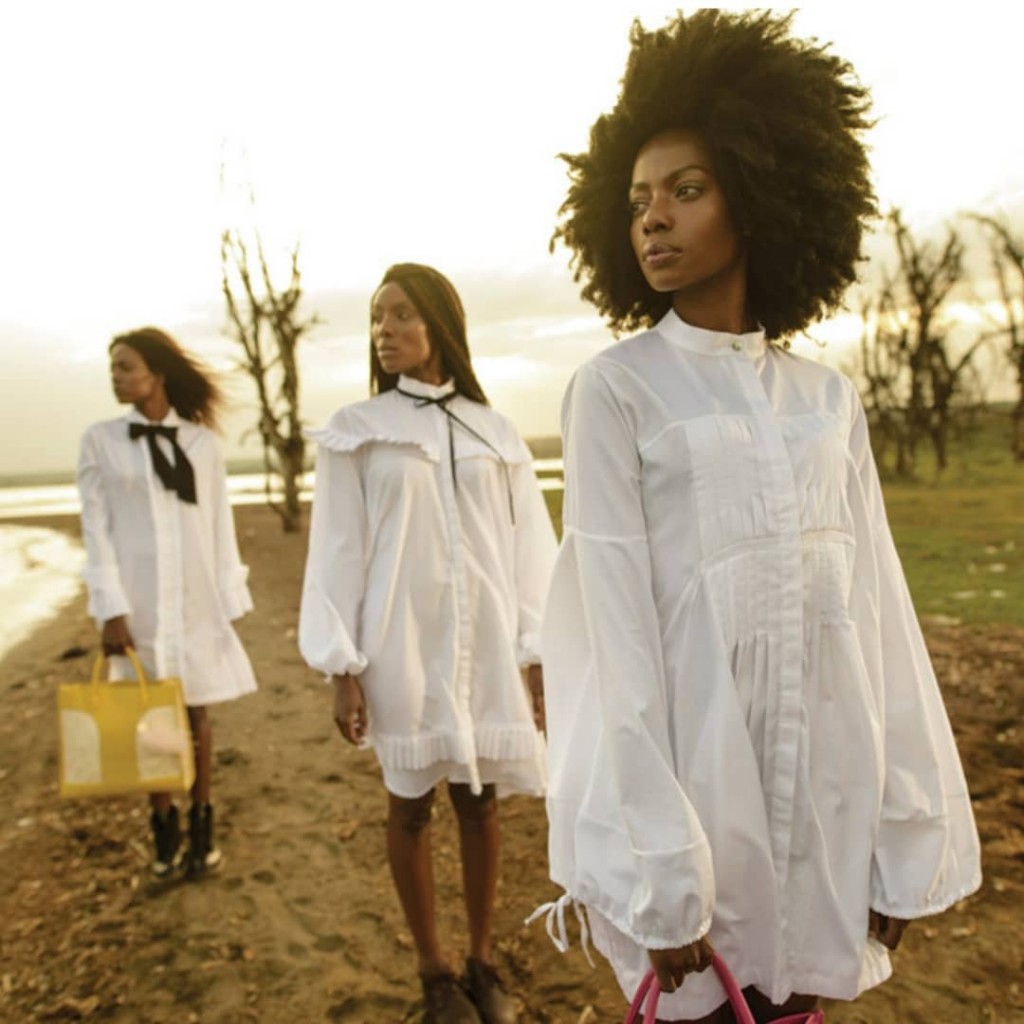 Shortly after her return to Nairobi, Anyango made her dream a reality by starting her own clothing line Kipusa in 2011. Her vision was to create a brand that is synonymous with elegance, authenticity and style. Anyango Mpinga draws inspiration from contemporary art and her rich, multi-cultural, luo and sukuma heritage through which she weaves a tapestry of modern and traditional elements to create elegant, ready to wear pieces that are authentic in design and timeless in appeal.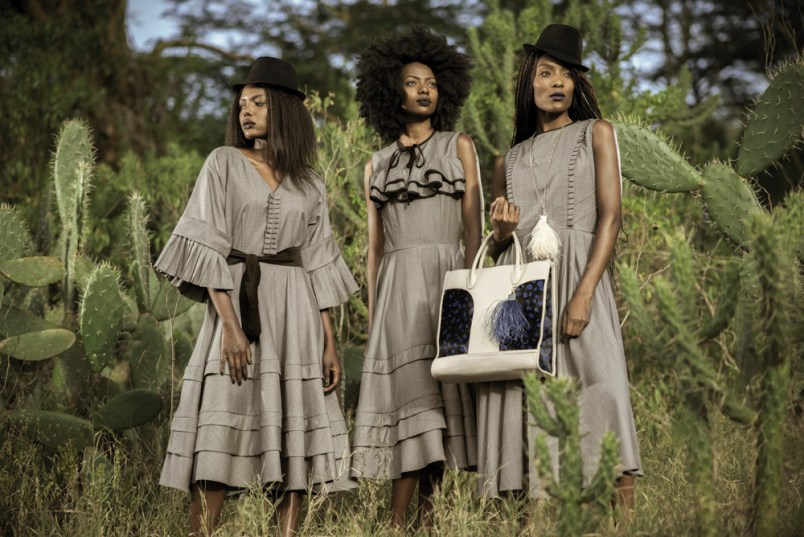 She describes her work as a testament of her love for art in motion while creating sustainable incomes for the artisans she works with across the globe. Anyango Mpinga's vision sees African brands having an opportunity to create unique collections that can compete with other global brands on the same playing field. The brand is also creating an unforgettable global movement by investing and creating African fashion brands that can stand and sell next to leading international brands in the same store with there being no difference in the quality and mastery of the product.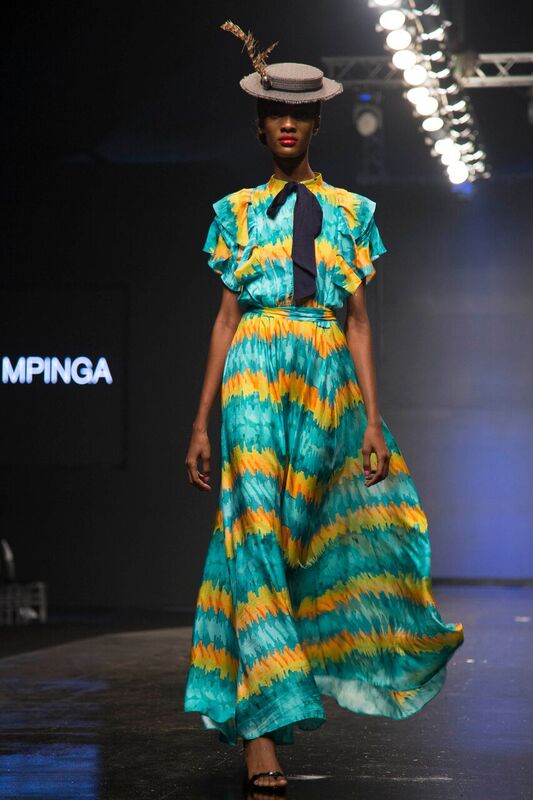 Drawing inspiration from her spiritual life as a Bahá'í, her love for the arts, her travels and rich multi-cultural heritage, Anyango Mpinga presented one of the rave-worthy collections on Day 1 of the Heineken Lagos Fashion and Design Week 2018. The award-winning Kenyan designer showcased a collection featuring laser-cut lace, newspaper print as well as artistic prints and architectural cuts.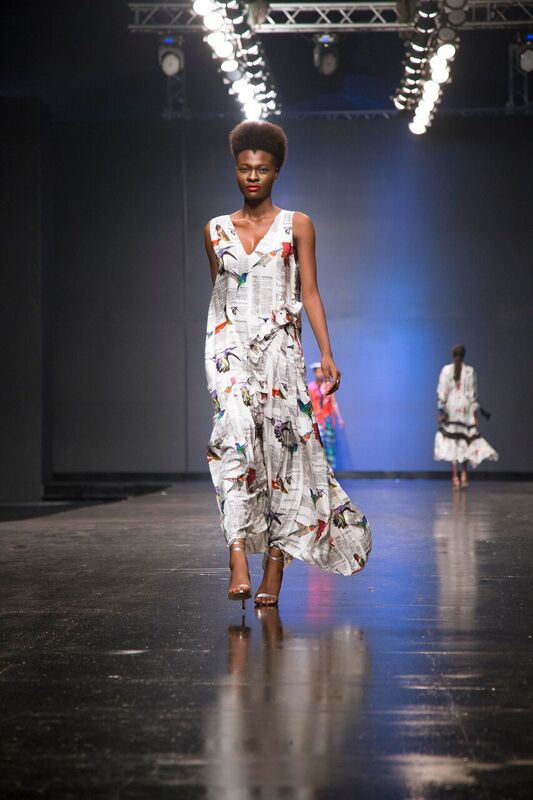 The collection was made for the women that exude love wherever they go and resonate with the hummingbird symbol, which urges us to live life more lovingly. The Phonology collection also featured wearable pieces with asymmetrical frills that could be styled straight from the runway.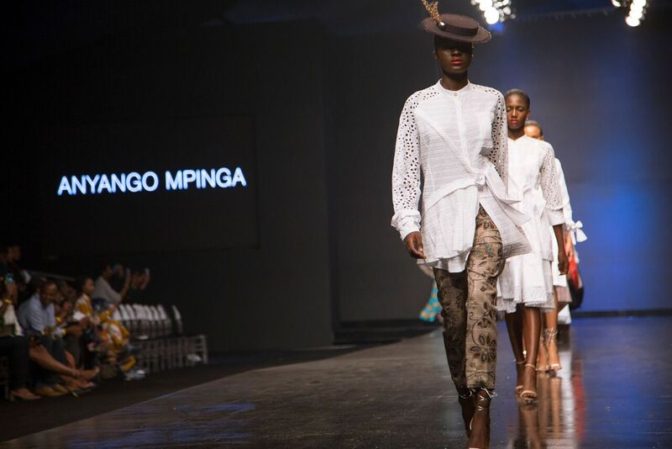 According to the designer who was showcasing for the first time at Lagos Fashion Week, "This collection is for the women in my life who have shown me nothing but love and support in the past few months as I tried the counter life's changes. Key words… Love, Compassion, Humanity, Emancipation, Kindness, Equality, Freedom, Free as a Human…"
Mpinga's work is a testament of her love for art in motion while creating sustainable incomes for the artisans she works with across the globe.
LFDW Images:  Style Vitae
Source: Style Rave, FA254