"Our distinctive character is increasingly moving towards a Bugatti global lifestyle", says Massimiliano Ferrari, Head of Bugatti Brand Lifestyle for Bugatti Automobiles. "By complementing our current lifestyle collection with an interior design proposal, we are now taking another step ahead."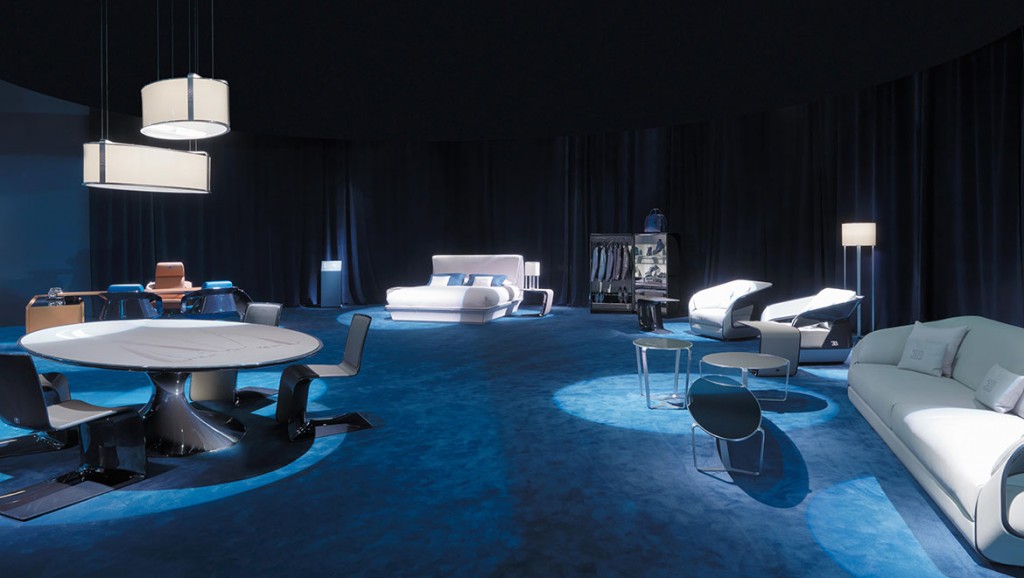 At this year's Salone Internazionale del Mobile in Milan (Italy), Bugatti, the manufacturer of the world's ultimate super sports car and one of the world's leading high-end furniture makers, Luxury Living Group, launched the new Bugatti Home Collection- an ultra exclusive range of luxury home and executive furniture.
This interior design project celebrates the lifestyle of the French luxury brand drawing inspiration from the brand's legacy and unique vision of company founder Ettore Bugatti. Growing up in an artistically inspired environment Ettore's father, Carlo Bugatti designed furniture pieces himself, some of which are exhibited in museums around the world today.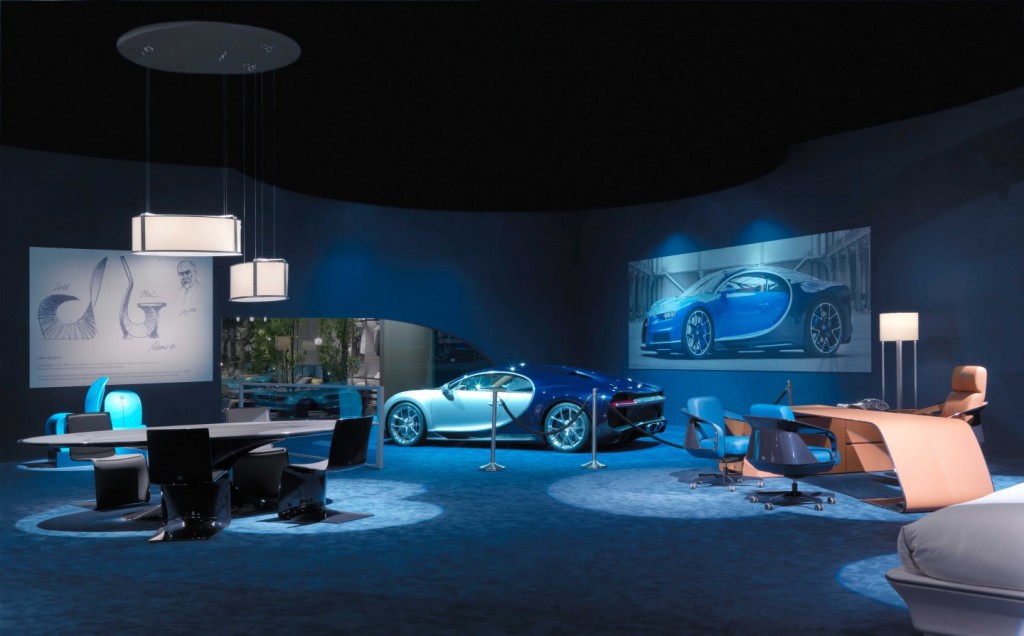 The unique pieces in the collection are a careful interpretation of the brand DNA, which will be manufactured and distributed by Luxury Living Group. The characteristic style features the unique Bugatti two-tone colour scheme, the famous Bugatti horseshoe-shaped front grille – enhancing the shapes of the furniture with soft and continuous lines reminiscent of the aerodynamic design and the super cars performances. The colour palette was developed using the Bugatti historical colours  which are flawlessly combined in an elegant use of shades. Blue Royale, nuances of light blue and neutral tones such as silver grey, cashmere warm grey and the classic cognac colour.
Some pieces from the collection:
Excerpts & images from luxury-today.com
Studio photos from luxurylivinggroup.com