Steak is always pretty special. Whether enjoying it seared or grilled, we're usually more than satisfied. However, improvement can be made on near-perfection and these restaurants across America are taking the already-awesome steak and somehow making it even better.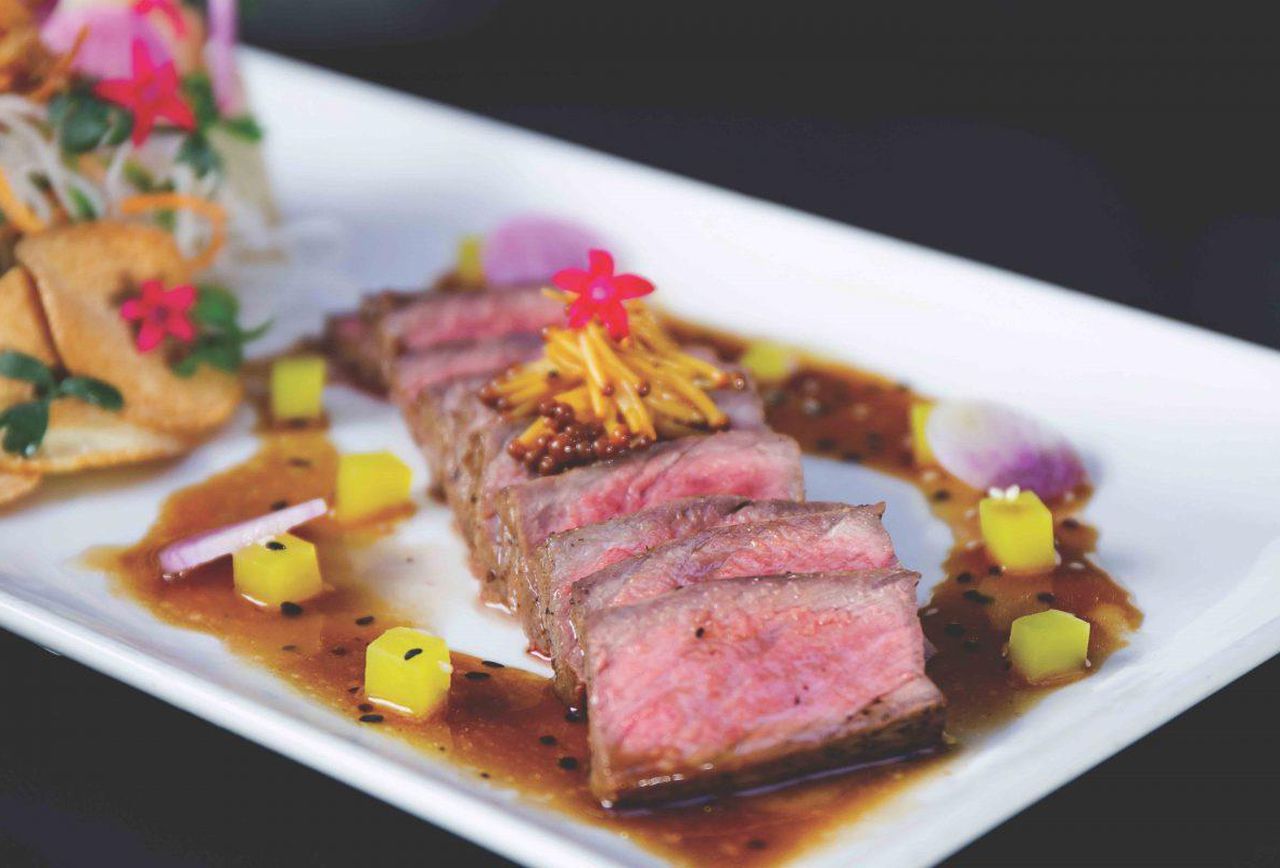 Seared Beef Sashimi
Opening in San Diego in the former Grand Pacific Hotel building this spring, Huntress will offer a selection of innovative steakhouse classics including the seared beef sashimi. This dish by executive chef James Montejano is accompanied by pickled kohlrabi, ponzu demi vinaigrette and shiso, providing an ideal balance of flavours.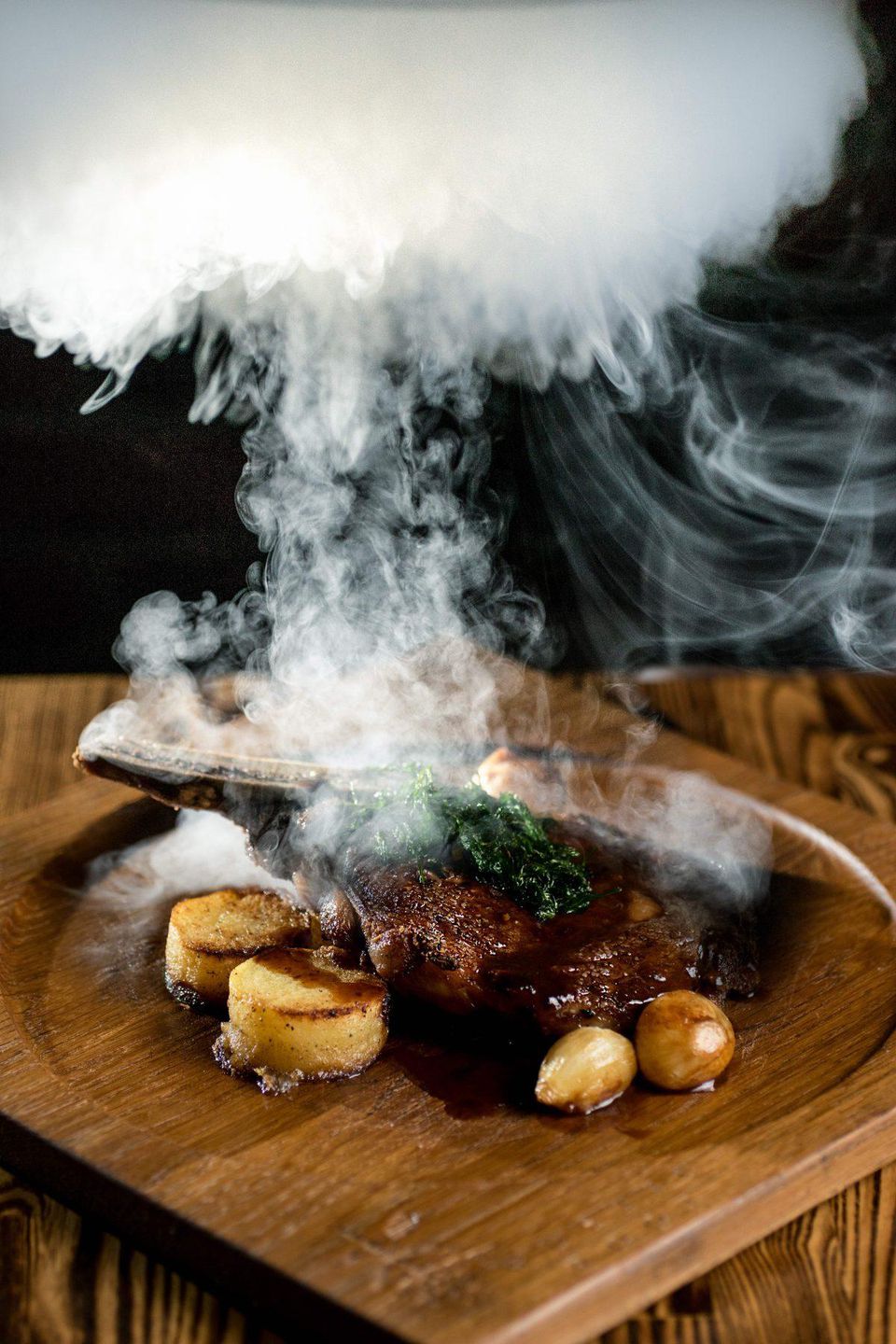 Table-Smoked Tomahawk
At Rustic Root in downtown San Diego, executive chef Marcel Childress offers a table-smoked tomahawk steak, prepared with a 16-oz. bone-in ribeye, potato fondant, pearl onion and a red wine demi. The dish is as beautiful as it is delicious and guests who order this item get to hand-select a steak knife from the restaurant's impressive collection.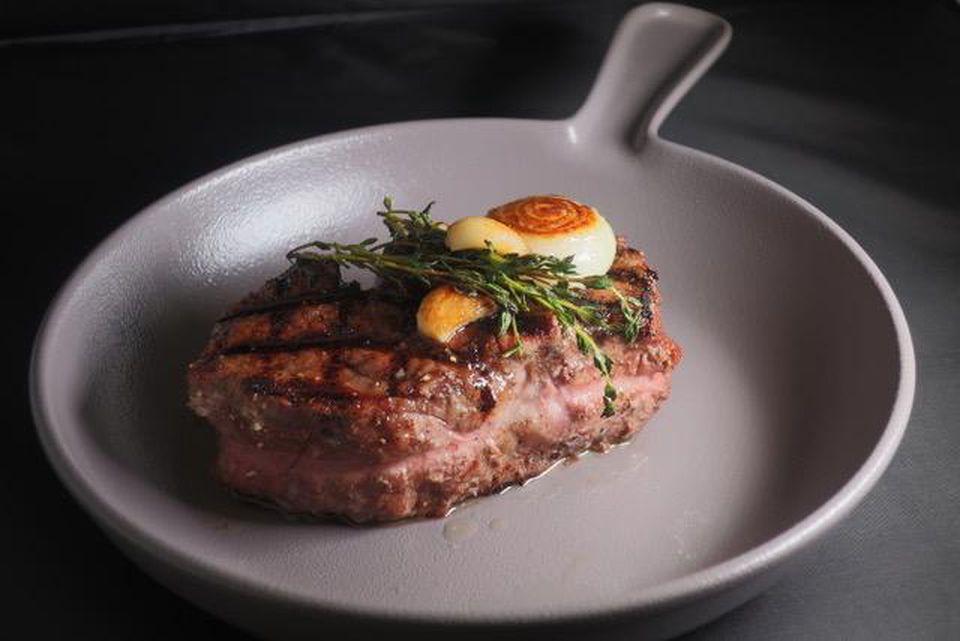 Blue Cheese Cured Eye of the Rib Eye
At Linger Longer Steakhouse at The Ritz-Carlton Reynolds, Lake Oconee in Greensboro, Georgia, the luxury resort's classic American steakhouse, offers a gorgeous Blue Cheese Cured Eye of the Rib Eye. Chef Casey explains the rub is "a mixture of blue cheese, black garlic, and koji. We let it cure for 5 days then rinse the mixture off." The Certified Black Angus steaks are cut to 12 oz and grilled over wood fire using hickory from Georgia. Chef Casey says, "the cure adds earthy and sweet notes while tenderizing it even more, and the open fire kisses it with hints smoke." This is a great steak for those who enjoy a light dry aged flavor profile.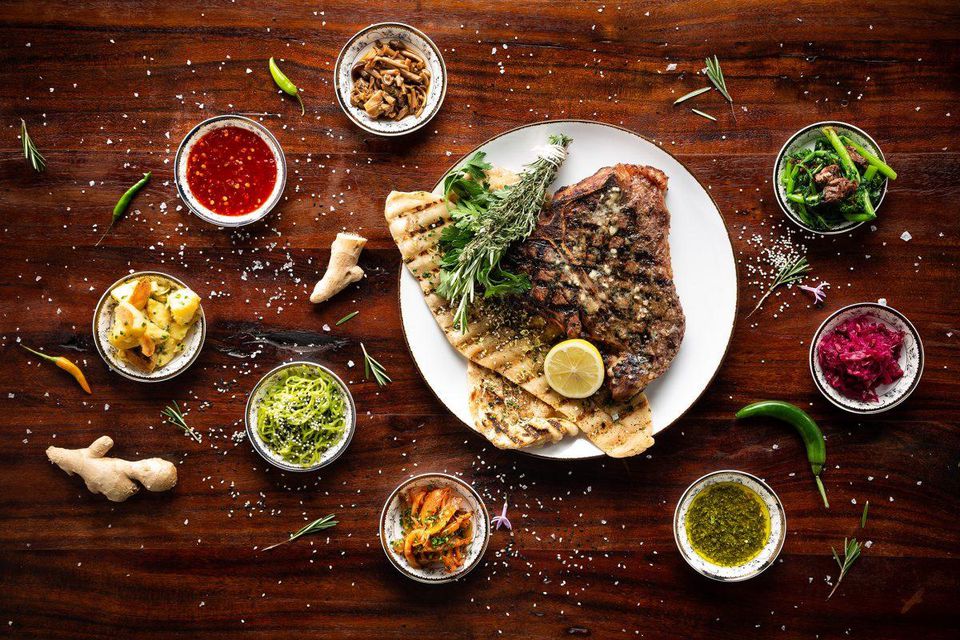 Porterhouse with Banchan
In Las Vegas in Sparrow and Wolf, chef Brian Howard pays homage to his Chinatown neighborhood with a 32 oz. porterhouse served with 11 banchan dishes, including kimchi, mushrooms, daikon, roasted peppers, spinach chimichurri sauce and more.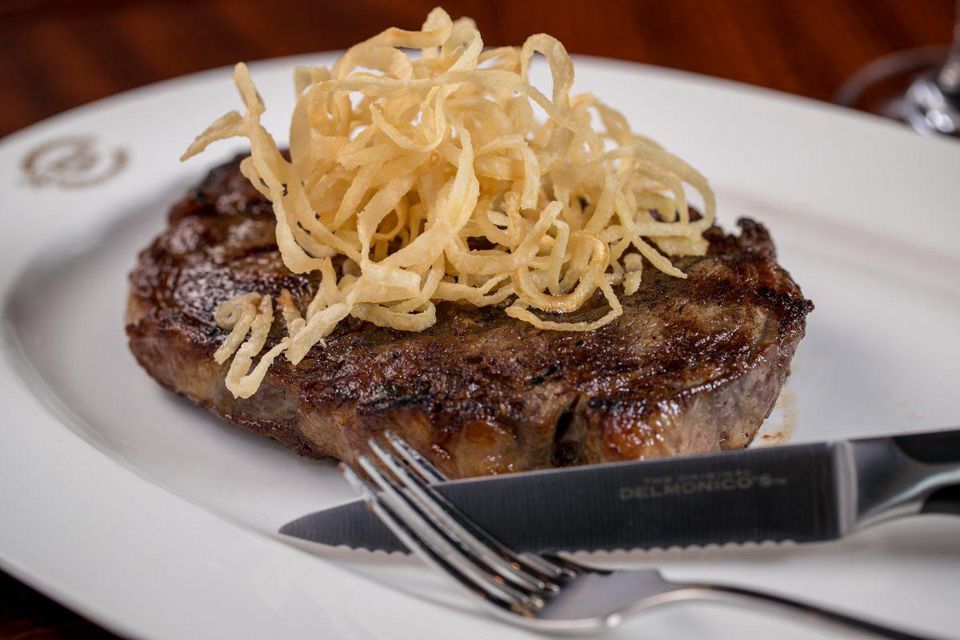 Delmonico Boneless Ribeye
In New York City at Delmonico's, the Delmonico Steak is a boneless ribeye, which is a cut of beef from the ribs—the juiciest and most highly marbled cut of beef. It originated around the 1830's as the house cut at Delmonico's and is now seen on restaurant menus and supermarkets everywhere. "Delmonico's is the nation's oldest restaurant and birthplace of some of America's most iconic dishes, like Eggs Benedict, Baked Alaska, Lobster Newburg, Chicken a la Keene, and of course, the Delmonico Steak which is the most popular cut of steak among our guests. We go through approx 45,000-50,000lbs per year of our signature cut," says executive chef Billy Oliva.
Source: Forbes