We are still a couple of weeks away from London's supercar season to start and we are already beginning to see some eye-catchy, ostentatious automobiles roar down the streets of the city. The one that's making news is a Lamborghini which takes bling to the next level.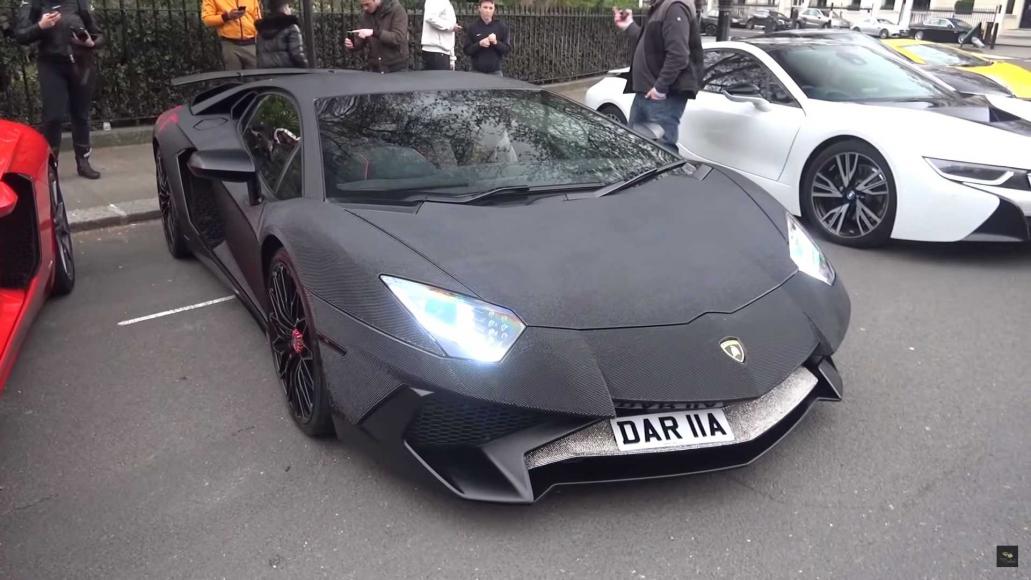 While gold plated Lamborghinis can be sighted a dime a dozen on the streets of London during summer, the one that will for sure stand out is this Lamborghini Aventador which has received the full Swarovski treatment. The Italian supercar has been embellished with a whopping 2 million Swarovski crystals. The Lamborghini is owned by Russian entrepreneur Daria Radionova, who has a history of decorating her cars with Swarovski crystals. In 2014, her Mercedes-Benz CLS adorned in Swarovski crystals became an internet sensation, while last year she got a Lamborghini Huracan studded with 1.3 million red Swarovski crystals.
Without a doubt, her latest blinged-out supercar is the most appealing yet. The Lamborghini Aventador is in matt black with 2 million glistening crystals covering the entire bodywork. The work was done by London-based customization company Cars In Cloaks, which took to Instagram to share a picture of the supercar. What's more interesting is that it isn't just any Aventador, but a limited edition Superveloce. Only 600 examples of its coupe version exist, which makes it all the more special.
Source: Luxury Launches