The Wheatbaker is set to host the Contemporaries II in celebration of the Nigerian Independence Day. It intends to showcase 38 sculptures, paintings, and mixed media works by three avant-garde contemporary artists: Kainebi Osahenye, Kenny Adewuyi and Kelani Abass.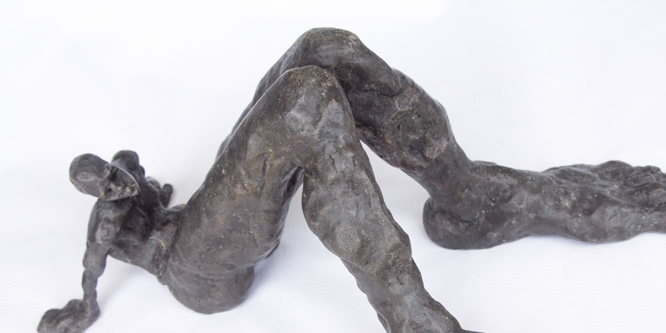 The Contemporaries II exhibition, which is supported by the Wheatbaker Hotel and Louis Guntrum Wines, and runs from October 1st, 2018 to January 15th, 2019, presents strong visual narratives and powerful figurative abstractions which explore historic socio-political narratives, the dignity of labour, technology, and the environment vis-a-vis unbridled consumerism.
"The Contemporaries II marks the nations' 58th Independence Day, presenting three artists who have contributed significantly to the vibrancy of Nigeria's contemporary art scene." Osahenye combines spray paint with oil, pastel, and acrylic, experimenting with dynamic fluency and fluidity to explore figurative gestures which interrogate society's insatiability vis-a-vis the earth's limited natural resources.
Kelani creates intricate multi-media works, in which small mechanical parts retrieved from his family's printing press, are layered with photographs and archival materials as the artist explores personal stories against the background of social and political events frozen in time and memory. His 'man and machine' series on canvas explore the interchangeable co-dependency between man and technology.
Adewuyi's emotive sculptures of elongated figures and exaggerated limbs are in recognition of humanity's universal struggle for survival and sustained livelihoods. His iconic sculptures are cast in bronze using the lost wax technique dating as far back as the 9th century in eastern Nigeria, keeping alive an ancient artistic tradition.
"As we celebrate Nigerian Independence Day and the Wheatbaker's seventh anniversary, this important exhibition reaffirms our commitment to celebrate the very best of African creativity," said Director of the Wheatbaker, Mosun Ogunbanjo.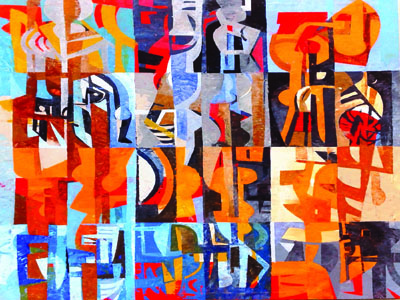 "The second edition of the Contemporaries continues the impressive standard set by the first quarterly exhibition we hosted in 2011, providing a regular platform for celebrating our exceptional local and international talent."
"Art is an important avenue for addressing global issues, while showcasing how discarded materials which pollute our environment can become items of real value through the creative genius of our artists," said the Wheatbaker's art curator and founder of SMO Contemporary Art, Sandra Mbanefo Obiago.
"Our artists are important African ambassadors who communicate more diverse and truthful narrative at this critical time in our nation's history."