McLaren's $2.25 million Speedtail is finally here and the only word to describe the 250mph hyper-GT is "insane." Surpassing the 243 mph record set by the McLaren F1, the Speedtail is the fastest car McLaren has ever built. That's nearly four seconds faster than the McLaren P1. Every inch of the vehicle is also designed with speed and aerodynamics in mind.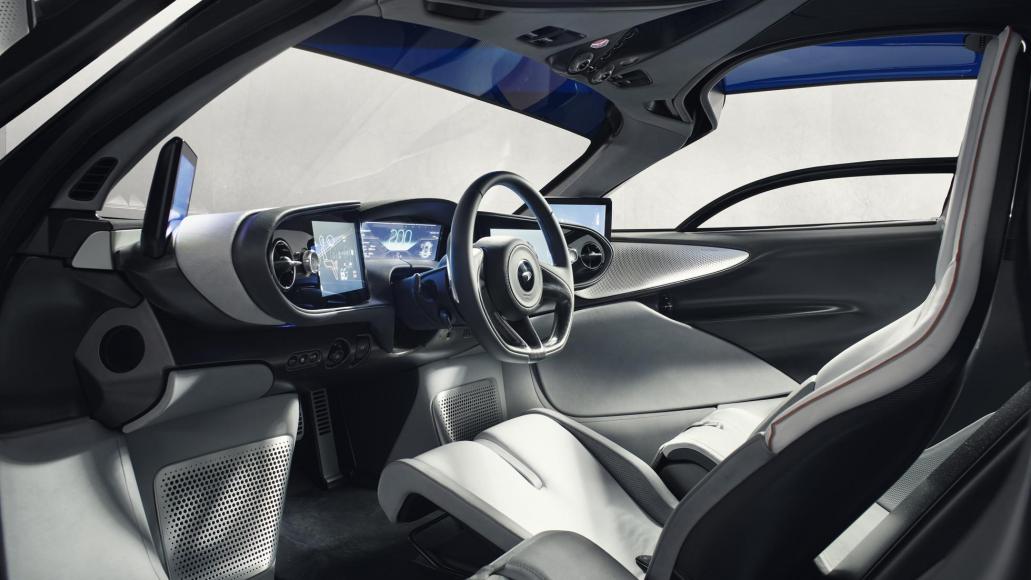 The amount of engineering that has gone into building this car and seamlessly blending form and function is simply jaw-dropping. The Speedtail is the latest model in McLaren's exclusive Ultimate Series; the P1 and the incredible track-focused Senna being the other two in the series. The hypercar features a three-seater configuration inside the cockpit which is inspired by the McLaren F1.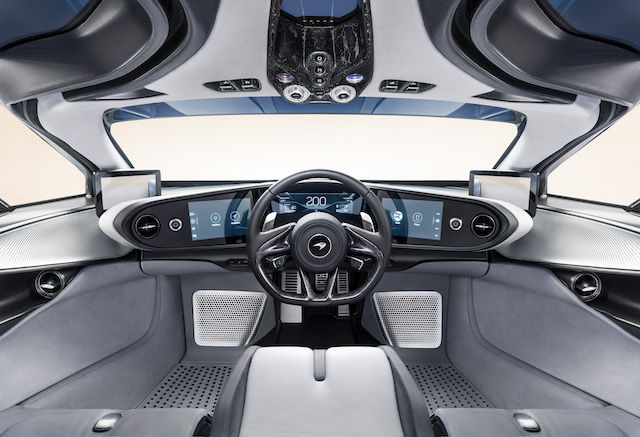 The central driver's seat is flanked by two fixed passenger seats built into the car's carbon fiber tub. The hyper-GT is incredibly long. It measures 16.9 feet, which makes the Speedtail nine inches longer than McLaren's distinctive F1 GTR "Longtail." The Speedtail features a bespoke luggage set for three that is matched to the interior's carbon fiber, leather, and metalwork.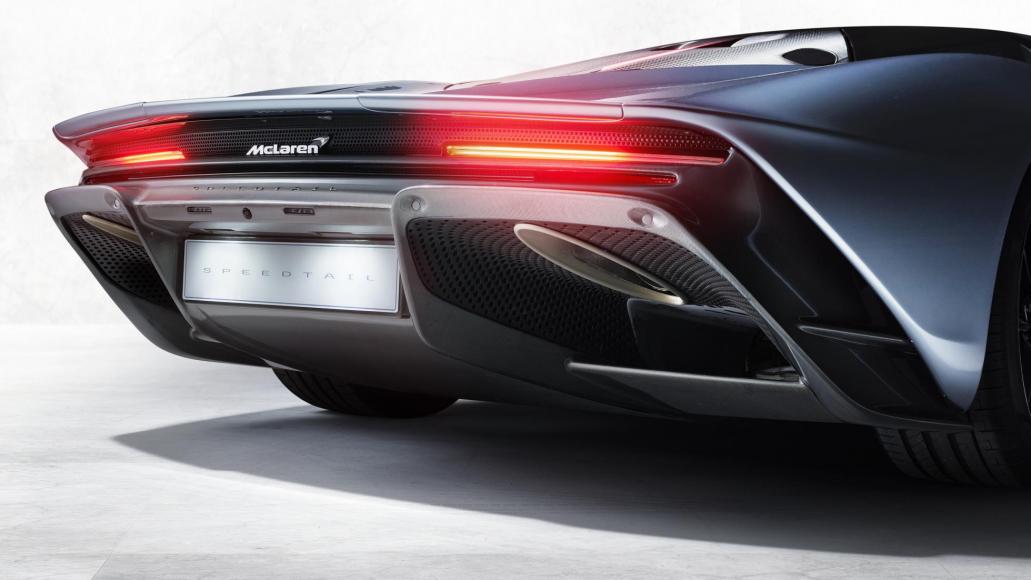 While the exact information about the drivetrain of the Speedtail hasn't been unveiled, but the carmaker says that it is a hybrid with 1,035-horsepower on tap. Just about every element of the car's exterior has been designed to reduce drag and make the car go as fast as possible in a straight line. While the glasshouse has a teardrop shape to make it more aerodynamic, the traditional rearview mirrors have been replaced with rear-facing cameras that can retract into the bodywork.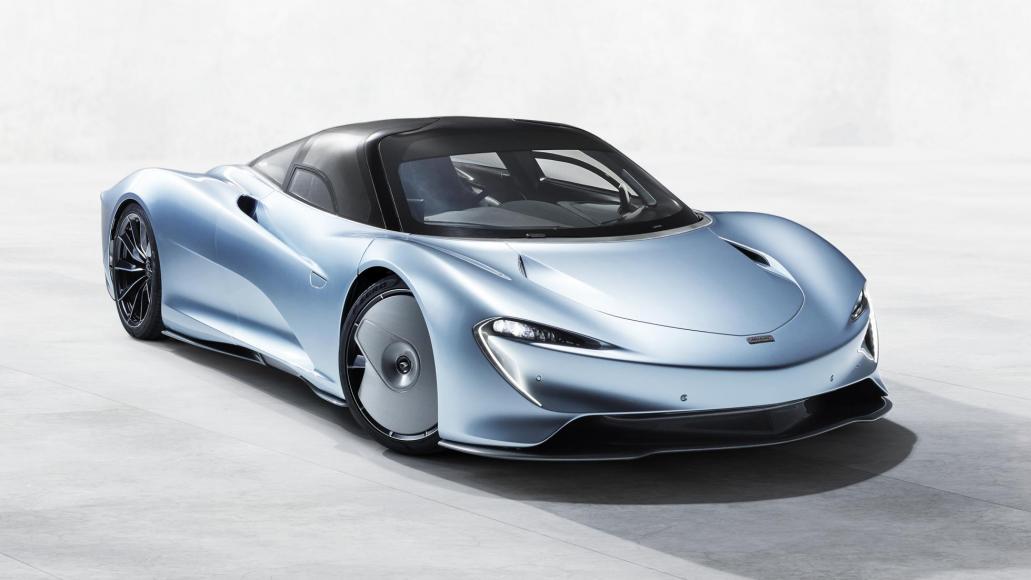 The front wheels are also covered by fixed carbon-fiber pieces to keep the flow of air around the car smooth. To top it all, the Speedtail has the craziest active aerodynamic wings at the rear that are a part of the bodywork rather than being a separate component. It's made of flexible carbon fiber and doesn't have hinges.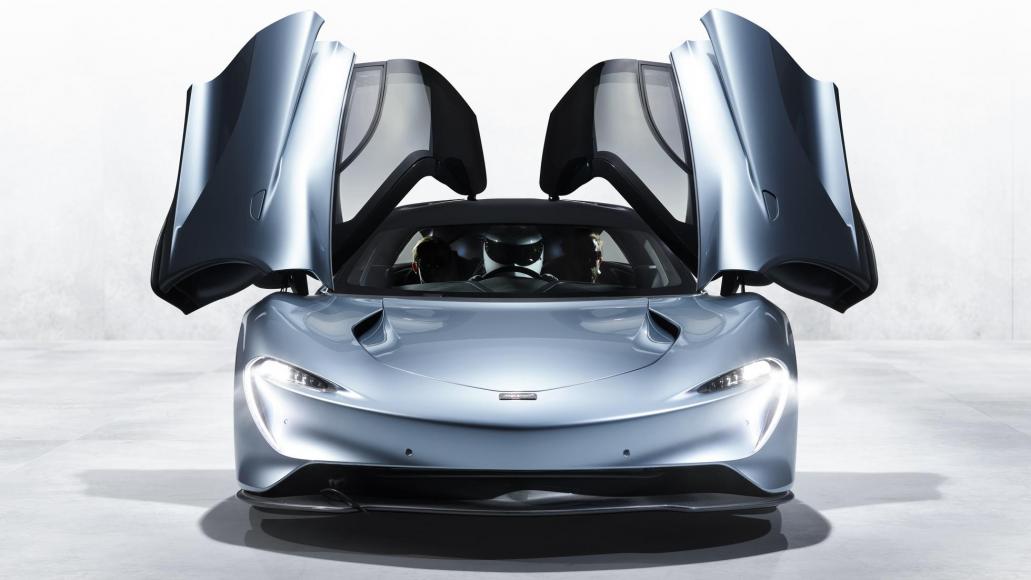 If you want to snag a Speedtail for yourself, you're out of luck. McLaren is only making 106 of them, and they're all already spoken for. They also cost £1.75 million (~$2.25 million), putting it out of most people's price range. McLaren expects to start delivering the vehicles at the beginning of 2020.
Source: Engadget, Luxury Launches