Back In 1999, Luxury safari pioneer, Geoffrey Kent, saw an opportunity to add luxury lodging in Kenya and Tanzania with the philosophy that it gives back to the community and it is sustainable. His first property was the recently remodeled Sanctuary Olonana, and ever since Olonana's original opening, Sanctuary Retreats has evolved to the highest echelon of safari travel lodging and adventure.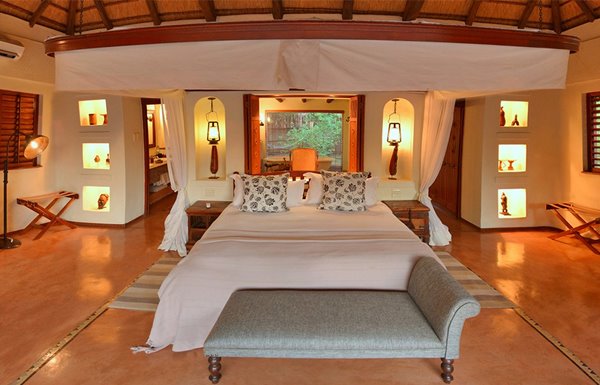 For those seeking unrivaled wildlife experiences, moving cultural experiences and want to do so at the height of luxury, Sanctuary Retreats is the company.
Kent is also the founder of renowned travel operator Abercrombie and Kent. Abercrombie and Kent puts together customized and precisely detailed itineraries for adventurers in 55 countries across the world ranging from tailor made safaris to architecture tours through Europe. Abercrombie and Kent prides itself on employing locals in order to provide guests with a firsthand experience with a local, as well as insider knowledge to each destination's most treasured secrets. The company is also highly focused on giving back and has developed its philanthropy arm which includes initiatives that range from building schools in remote African villages to conservation efforts including rhinoceros preservation.
Sanctuary now operates camps across Africa in Zambia, Botswana, Tanzania, Kenya, Uganda and their newest destination, South Africa. Each camp is a unique reflection of its natural environment and often, the wildlife viewing from your balcony or the pool is as good as any safari truck. The goal of each camp is to create a unique, intimate, and culturally and naturally immersive experience for guests while having the highest level of luxury and accommodation. Sustainability is also key at Sanctuary as each camp in the Sanctuary portfolio can be picked up without leaving a carbon footprint.
Three of Sanctuary's Retreat's most impressive properties, Olonana, Kichakani, and Swala have elevated their game with mind-blowing renovations in which guests literally sleep in king-sized beds, check their email, and enjoy world class cuisine, and do so under an explosive Milky Way surrounded by baboons, elephants, and even lions, Maasai Warriors always accompany guests after dark.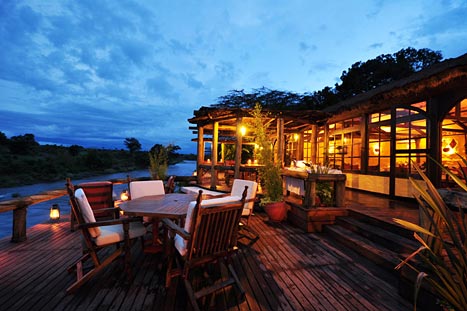 SANCTUARY OLONANA
Situated on Kenya's Mara River, just above the Maasai Mara National Preserve— Olonana is not only the brand's flagship property, but the portfolio's most impressive. Imagine waking up as the sun rises in a tangle of trees alongside a roaring river. As you sit up and look around, monkeys leap, mongoose scurry, and in the distance, a pod of hippos grunt and bellow in the tumultuous water. Such a panorama is the dream-like amalgamation of Disney meets Bear Grylls, but this dream also comes with thousand thread count sheets, French press coffee, a slate and marble bathroom complete with rain shower, and your own room attendant who will also likely be an expert in local wildlife, if not a Maasai Warrior. With floor to ceiling windows on three sides, minimalist decor that compliments the surrounding wilderness, wraparound porch and incorporated bedroom, a living room and bathroom floor plan, the newly renovated rooms are the purest essence of "Luxury, Naturally."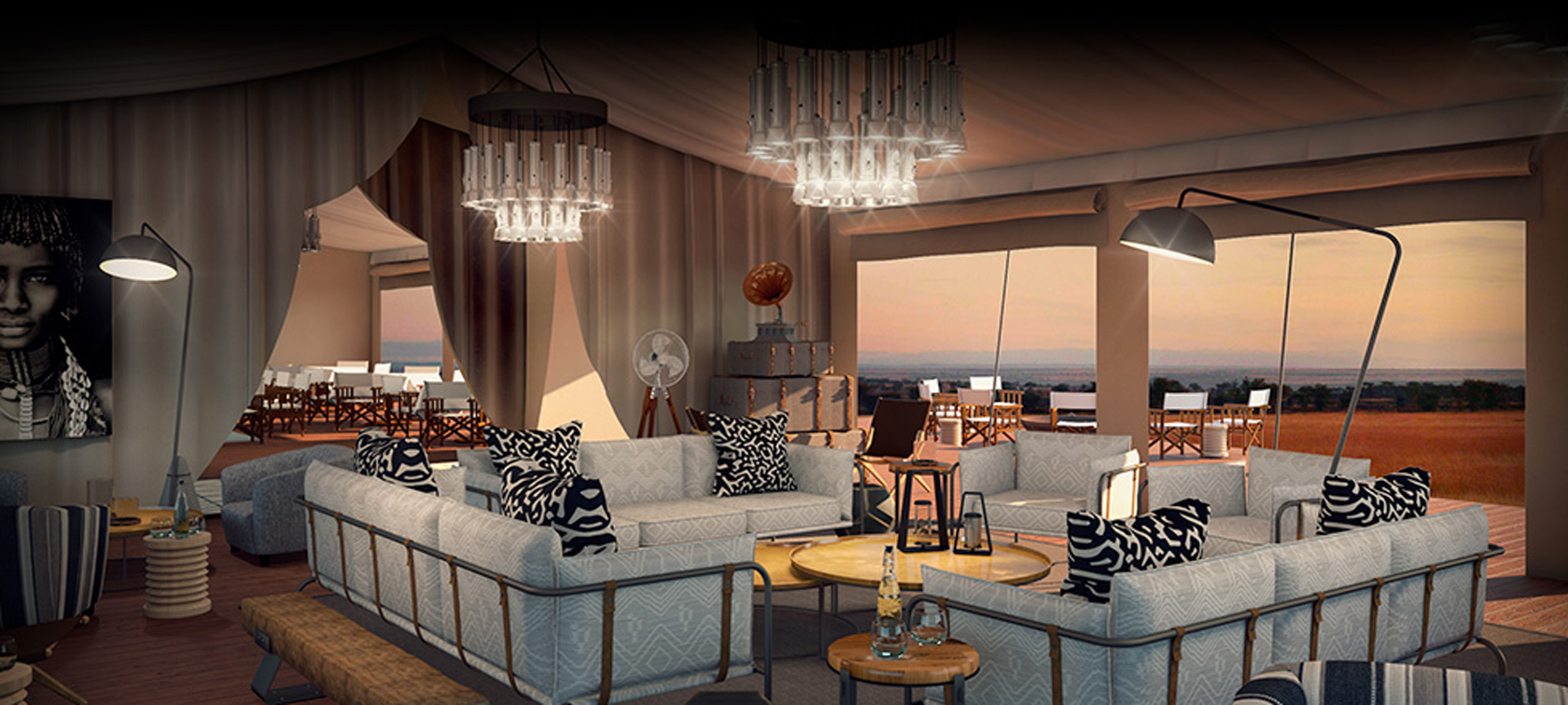 SANCTUARY KICHAKANI
What Olonana is to extreme luxury, Kichakani is to immersion. Sanctuary Kichakani, located in Tanzania's Serengeti National Park actually relocates three times a season alongside Tanzania's great wildebeest migration. In this migration, more than a million wildebeest and two hundred thousand zebras move through northern Tanzania and this camp is designed to put visitors right in the middle of it. The camp itself is built as a throwback to the safaris of old with clunky flashlights fashioned into chandeliers, Maasai prints, and pre-colonial African maps. Each camp is "fenceless," meaning wildlife may roam through as it sees fit and, if waking up in a tent under a thousand thread count sheets to the sound of hunting lions right outside your tent sounds intense, it is. And it happens at Kichakani. Each of the ten camping accommodations feature reading lights, universal chargers, a porch with coffee service to watch the sunrise (and listen to elephants in the river), as well as bathrooms complete with bucket showers.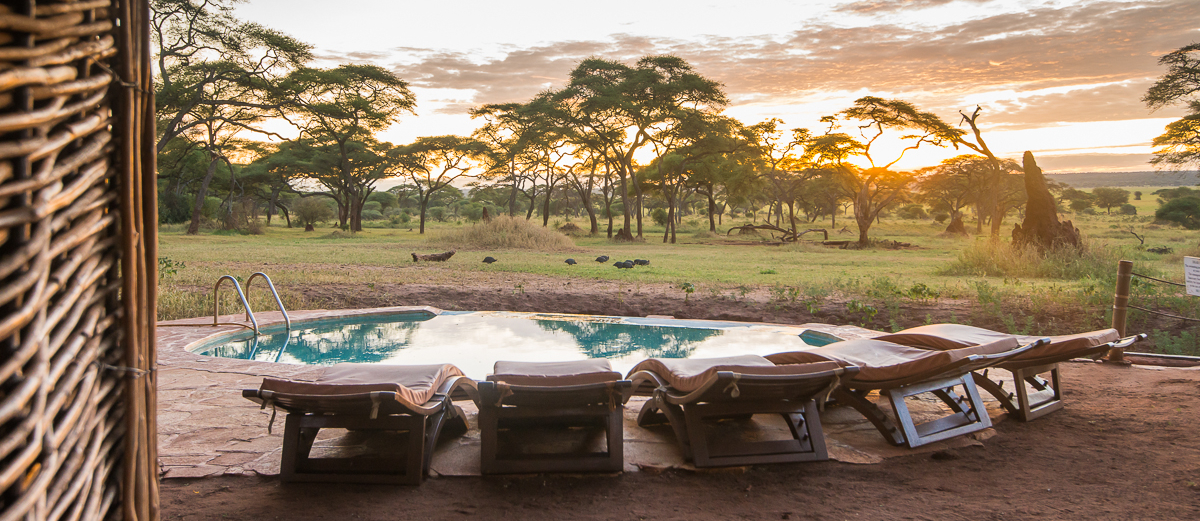 SANCTUARY SWALA
Tucked into a thicket of trees in Tanzania's lesser known Tarangire National Park is Sanctuary Swala. Swala is in many ways, the best of both camps. Though not movable, Swala is considered a canvas tent camp and, like Kichakani, is fenceless. The tents are spacious and beautifully decorated with big, screened windows looking out over a porch and epic landscape. Each tent also features bathrooms complete with both an indoor and outdoor shower. Guests gather around a fire pit or the bar at night to watch the sunset, followed by a three-course meal under the stars. Just be mindful of the monkeys trying to steal your bread.
And for anyone who wants to explore other luxury safaris in the continent, you can find them here.
Source: The Manual