Dora Akunyili, Nigeria's former minister of information and former Director-General of NAFDAC (National Agency For Food And Drug Administration Control, died in 2014 after battling cancer, leaving behind a legacy of hard work and reform, but while the older Akunyili made a name in public service, her daughter, Njideka Akunyili Crosby, is blazing a trail in the art world.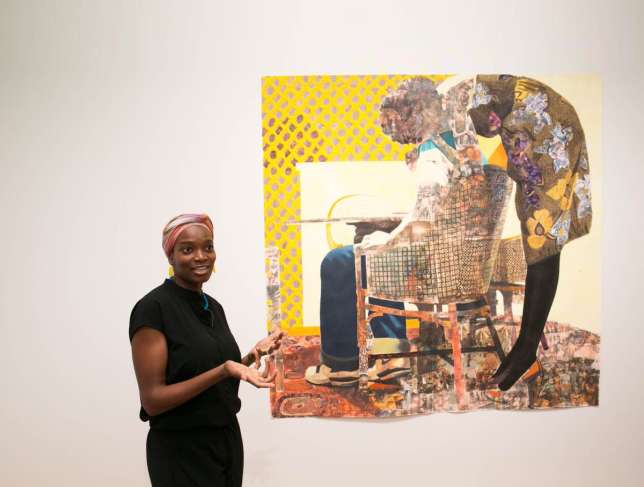 Njideka Akunyili Crosby was born in Enugu in 1983. After attending Queens College, Lagos, luck shined on her when her mother won the US lottery enabling her move to the Swarthmore College in Philadelphia. In 2004, she proceeded to the Pennsylvania Academy of Fine Arts and moved on to the Yale University School of Art where she got awarded a Master of Fine Arts degree.
Upon graduation in 2011, Akunyili was selected as artist-in-residence at the Studio Museum in Harlem. While there, she experimented with drawing and figure painting while studying contemporary art, postcolonial history and diasporic studies. In a recent profile on Akunyili Crosby by the Wall Street Journal, we learn that in a few years, her works have grown in value selling for millions of dollars from the $3,000 it sold for just years ago ― even as members of the art community and critics wonder how long the current value of her works can be maintained.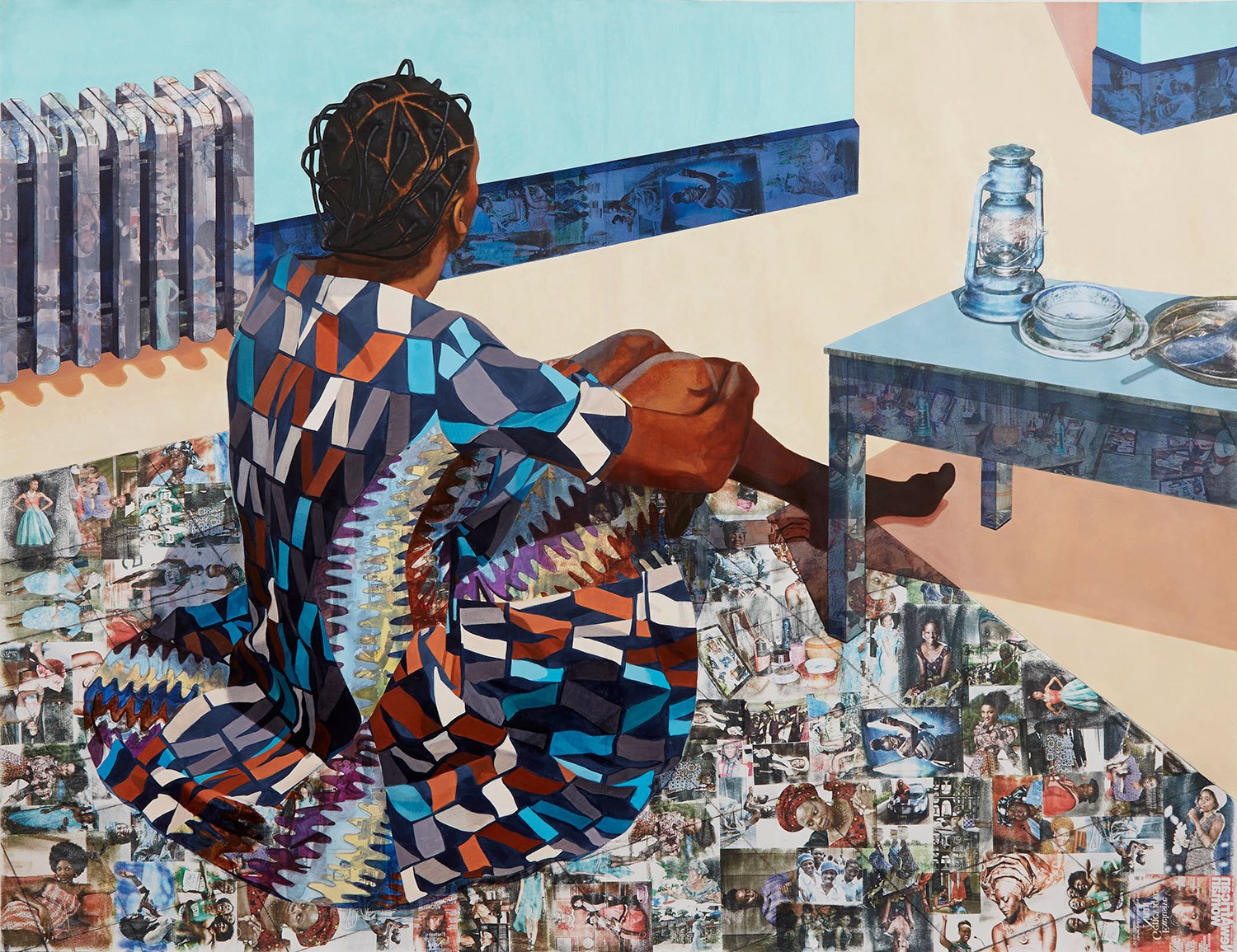 Akunyili Crosby, initially wanted to be a doctor but fell in love with arts while still in university. Known for her unique style of painting, Akunyili Crosby's work was described by the artist Charles Gaines in the WSJ piece as the "the strongest painting I've seen in a long time".
On her fast-rising career, the WSJ wrote: "It has been a jet-propelled rise to the top of the contemporary art world for Ms. Akunyili Crosby—a far cry from the small town in eastern Nigeria where she grew up.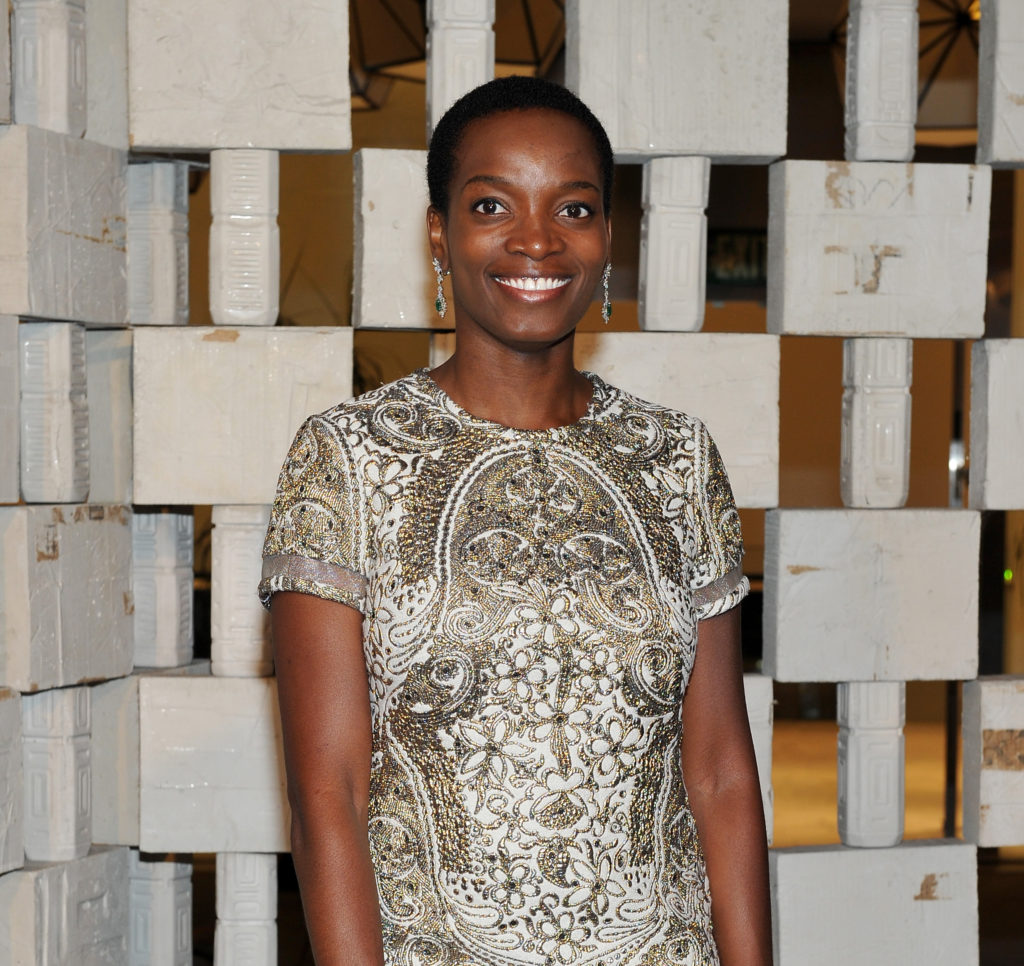 In 2016, Financial Times named Akunyili Crosby Woman of the Year." That same year, the "Victoria Miro" art gallery gained interest in her works and started representing her. Also, another exhibition was held at the Norton Museum of Art, Florida.
In 2017 Akunyili Crosby won the McArthur Genius grant which made her N225million richer. In 2018 Akunyili Crosby designed the mural at the Museum of Contemporary Art, Los Angeles.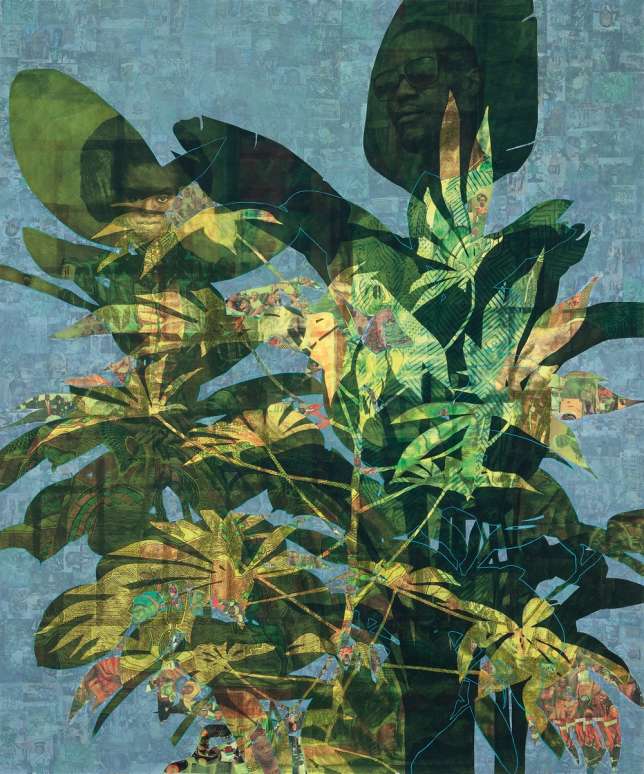 Akunyili Crosby made history in September 2018 when one of her works "Bush Babies" sold for N1.2 billion instead of the 289 million estimated by Sotheby making it the most expensive art sold at an auction. New York's Whitney Museum of American Art and London's Tate Modern have come calling and at least 20 public museums are on a waiting list for works she hasn't painted yet."