Looking for inspiration for your 2018 travel? Facilitating reservations for more than 1,500,000 room nights each day, the experts at Booking.com, the global leader in connecting travelers with the widest choice of incredible places to stay, have combined customer insights from over 128 million real guest reviews with research from 19,000 travelers across 26 countries around the world to reveal the biggest travel predictions for 2018.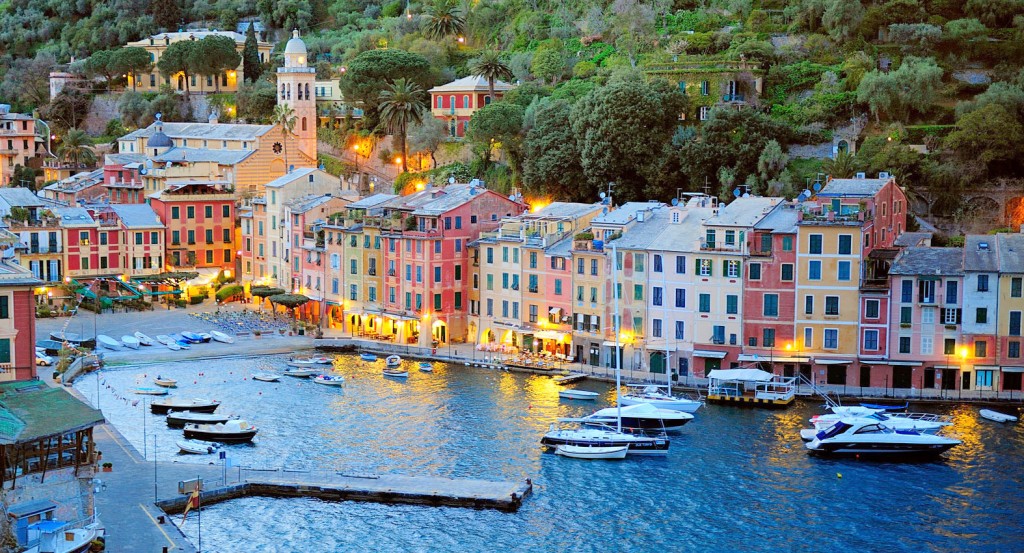 1. New tech frontiers
Immersive experiences will reach the next level in 2018, with travelers looking to technology to help better understand a destination or accommodation before they book. Artificial intelligence and digital technology are helping consumers turn the corner when it comes to smart destination intuition, reshaping the way we research, book and experience travel. Taking all the hard work and stress out of decision making, in 2018 technology will continue to guide us seamlessly to find the best stays and experiences for us.
2. From dream to reality
The yearning for experiences over material possessions continues and drives our desire for more incredible and memorable trips. With dwindling patience, instantaneous appetites and empowered by technology, travelers in 2018 will seize the moment like never before. Most likely to feature on a bucket list is seeing one of the wonders of the world. The other top travel activities to complete in 2018 are experiencing a unique cultural event, learning a new skill , going on an epic road or rail journey and visiting a remote or challenging location.
3. Retro reboot
As well as new experiences, travelers will be revisiting their favourite childhood memories as part of their trips in 2018. Blending the future with the past, next year's travelers will be inspired to return to previously loved destinations and explore them in a whole new way. A third of travelers (34%) will consider a holiday they experienced as a child for 2018.
These popularity of these vintage vacations stems from the feelings of nostalgia and happiness the destinations evoke. Travelers say that former family holidays recall the fondest memories, even more so than childhood sweethearts or family pets. Millennials look set to be even more sentimental with 44% of 18 to 34 year olds keen to hark back to favourite family destinations. With 60% of travelers in 2018 intending to post on social media each day, we can expect to see these nostalgic places brought back to the future and captured for social posterity.
4. Pop culture pilgrimage
With the world at our finger tips, we rely on many sources to inspire us to travel to new destinations. Tapping into our passions is one way of helping to identify the locations most suited to us – from culture and entertainment, to food and history. In 2018, television shows, films, sport and social media in particular look set to have an increasingly significant sway over booking decisions, as travelers turn to pop culture for their travel inspiration.
5. Walk your way to wellness
The trend for wellness getaways isn't slowing down for 2018, with almost double the amount of people planning to take health and wellbeing trips in 2018 compared to 2017 (from one in 10 in 2017 to nearly one in five in 2018). Other health and wellness inspired activities high on the travel agenda in 2018 include visiting a spa or receiving beauty treatments, cycling , water sport activities, taking a full body detox holiday , going on a yoga retreat , running  and undertaking meditation/mindfulness.
6. Economic intuition
Every year, travelers are becoming savvier, especially when it comes to getting the most for their money. With significant numbers basing their travelling decisions on finance-related matters, 2018 will see travelers looking to be even more economically intuitive. Nearly half (47%) will take currency exchange rates into consideration when planning their travels for the year, and almost the same amount (48%) will think about the economic climate of a destination before making the decision to travel. Good news for the retail industry, a third of travelers (30%) also plan to make more purchases from airport duty free shops in 2018 and one in four (26%) will even go on holiday specifically to buy goods such as fashion items because they are cheaper than in their home country.
7. The great mate escape
2018 is gearing up to be all about the group get-away. When asked who their 2018 travelling companions were likely to be, the segment with the biggest increase when compared to 2017, was travelling with a group of friends, increasing from 21% to 25%
With 2018 shaping up to be all about the experience, it's not just about the destination but also the people that matter to create memories. Mate's escapes are the ultimate social time away from our everyday pressures, reducing stress and building connections with your friends. With the world only a click away it's never been easier to find the perfect place to stay and explore with a large group of friends looking for adventure across every corner of the globe.
8. Live like a local, not with one
In 2018, rental homes are going to be particularly popular – not just for travelers looking to stay in one, but also home owners who are thinking of inviting others to stay in their own abode. One in three travelers (33%) say they'd prefer to stay in a holiday rental (a holiday home or apartment) over a hotel and one in five (21%) would consider listing their home on a travel accommodation site.
When it comes to playing the role of a host, travelers reveal that it isn't about having them there all the time. Travelers are keen to have a local experience and will look to hosts for their expertise, as a quarter of travelers say it will be important that their host has strong local knowledge about local food and places to visit (25%), but travelers will want the flexibility to interact with hosts on their own terms. In 2018, it will be important for travelers that their host is available but not too over-bearing (30%) and one in 10 (12%) want a host who they don't have to speak to at all.
Improved technology, affordable travel and the ease of finding and booking all types of accommodations from hotels and homes to villas and more, means that travel is becoming easier and more accessible to everyone. Because of this, in 2018 we will see people traveling to far-flung destinations, checking off bucket travel lists and embarking on walking tours that might not have been on travel agendas in the past. The urge to travel is only going in one direction: up and whether it's a honeymoon, girls getaway or solo trip, people are finding more excuses than ever to experience something new.
Source: Booking.com