Great skin begins with the skin being properly cared for. While Flori Roberts has some of the best skincare products in the industry, you may want to discover the products that work best for you personally and begin to use them.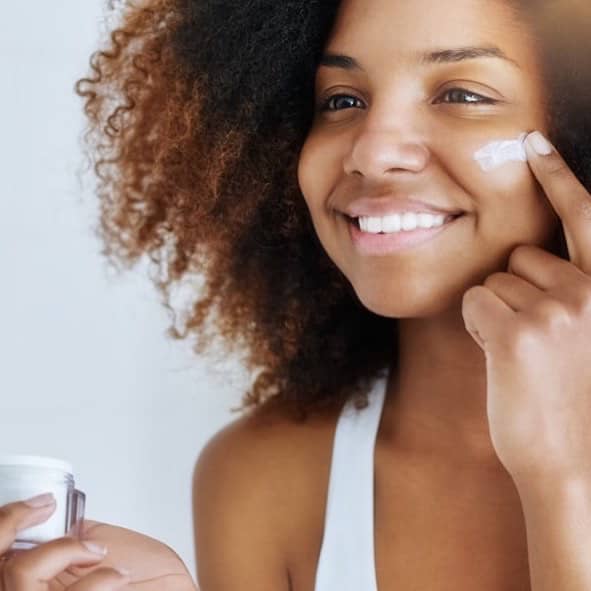 It is important to also understand the sequence of a daily skincare regime. For optimum results, you'll want to cleanse, tone and moisturize twice a day, every day. Then, for renewal, you want to include exfoliation twice a week as follows: Cleanse, exfoliate, tone and moisturize.
Now, let's proceed to each step by step.
Step 1 – Cleanse 
You can agree that there's nothing like a perfectly clean face.
Apply a cleanser on your face and neck by using the fingertips, gently massage in small, circular motions, then rinse off with warm water in an upward and outward motion. Remember, the aim is to fight gravity and never pull down on your face.
Enriched with soybean, apricot and spearmint extracts, Flori Roberts Fresh Foaming Cleanser is ideal for removing oil, impurities and makeup without harsh drying.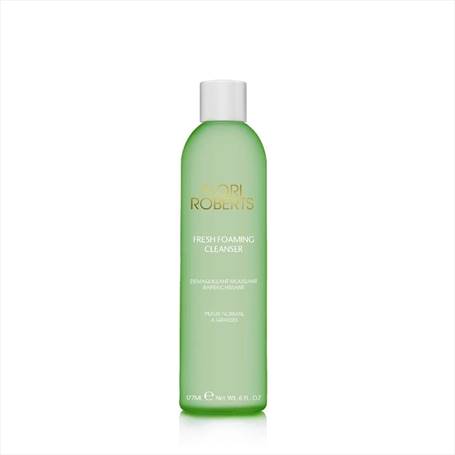 Step 2 – Exfoliate/Renew 
Do you know every 28 days your skin regenerates a new layer?  At this rate, you grow 12 new layers of skin each year. Unfortunately, it grows underneath, which means you may have just as many dead layers of skin which causes the skin to look dull, lifeless and dry.
It's hard for our skin to renew itself – even more so as we mature. Plus, the environment results in dry, dead, rough and flaky skin that needs to be exfoliated. Exfoliation instantly renews and leaves the skin looking smoother, clearer and brighter.
Flori Roberts Exfoliating Scrub and Primer refines the skin's texture by gently, but effectively, removing dead, dull surface skin cells and exposing smoother and more perfect skin. Take a small amount and gently rub in a circular motion on your cleansed skin for good results. Used on a regular basis leaves your skin feeling softer and looking smoother, clearer, and brighter.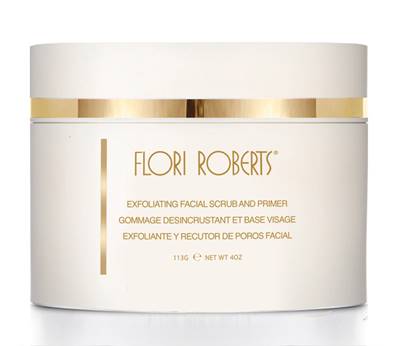 Step 3 – Tone 
Toning removes residue from cleansing, restores the skin's pH and closes the pores opened during cleansing and exfoliation. Cleansing and exfoliating the skin without toning is like washing your clothes without the final rinse cycle.
Add a small amount of Flori Roberts Ultimate C-Toner on a cotton ball or pad, then apply in up-and-out sweeping motions avoiding the eye area until the cotton ball or pad shows no signs of dirt or makeup. When this step is completed finished, you will feel your skin refreshed and invigorated.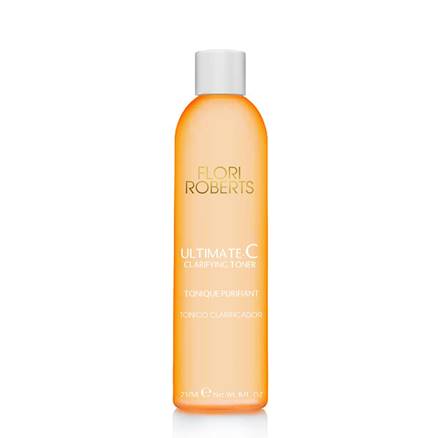 Step 4 – Moisturize 
Moisturizing is your last defense against the environment. It also serves as a base for your foundation and powder. Everyone needs to moisturize and protect regardless of skin type.
Moisturizing hydrates the skin as well as acts as a shield to protect the skin from environmental pollutants. Want a bang for your buck? Try 'My Everything Crème', a multi-purpose anti-aging, moisturizing cream, formulated for the eyes, throat, face and body.
It is important to note that good skincare takes approximately 5 – 10 minutes and starts with an understanding your skin type.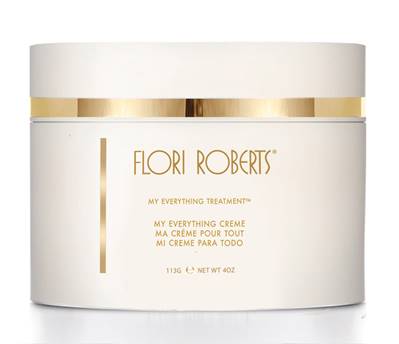 All products are exclusively available at Montaigne Place Outlets Nationwide