Tesla CEO Elon Musk posted on Twitter on Sunday, March 3 2019, the date of an "unveil event," writing: "Model Y unveil event on March 14 at LA Design Studio." The event will reveal "detailed specs and pricing" as well as offer people the first test rides in the new vehicle. Musk also explained that the car will be 10 percent bigger than the Model 3, and so will cost around 10 percent more while offering slightly less range for the same battery size.
Musk describing the Model Y as part of a broader plan to reach the mass market alongside the Model 3 and Pickup Truck, has also regularly hinted at a launch around March time.
"We're aiming to unveil the Model Y approximately March next year, and then go into production about two years from now," Musk said at the company's June 2018 annual shareholder meeting. "Maybe a little less than two years, but basically first half of 2020 for production of Model Y."
The tweet on March 3 confirms what Musk commented on Twitter in May that the SUV will launch on the Ides of March, placing it on March 15, 2019. He later clarified that this was not entirely serious, but that the company "could unveil Model Y anytime from late this year to mid next year."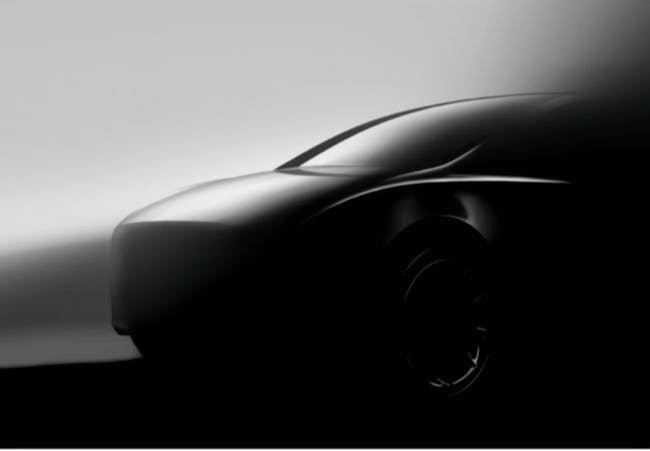 Speculation reached fever pitch at the end of February, after Musk revealed that the company plans to make an announcement at 2 p.m. Pacific time on February 28. However, this later turned out to be the release of the promised $35,000 Model 3, Tesla's cheapest-ever vehicle. The company also announced plans to significantly scale back its physical stores, meaning Model Y buyers probably won't be able to see the car for themselves in a nearby store anymore.
What is the battery range for Tesla Model Y?
Another big question mark. Tesla moved away from advertising battery capacity with the Model 3, placing more emphasis on miles per charge to differentiate vehicles. The cheapest Model 3 currently ships with a range of 260 miles, but as the Model X achieves a slightly lower range of 295 miles than the Model S with 335 miles it's possible that Tesla again offers the SUV as a tradeoff between power and range.
What will be the Tesla Model Y seating capacity?
This is perhaps the greatest unknown. Tesla has been known to defy seating expectations using design innovations, with the Model S sedan actually fitting seven people when you count the two extra child seats in the rear. Tesla sells the Model X with choices of up to seven seats, but as this is a reduced-price version, the company could opt to dial back some options. The Model S, as an example, never got the two extra child seats of its larger sibling.
Seven seats is a lot for an electric SUV, though to be fair not a none of these vehicles have yet hit the market. The Jaguar I-Pace, another more sportsy take on the electric vehicle seats 5.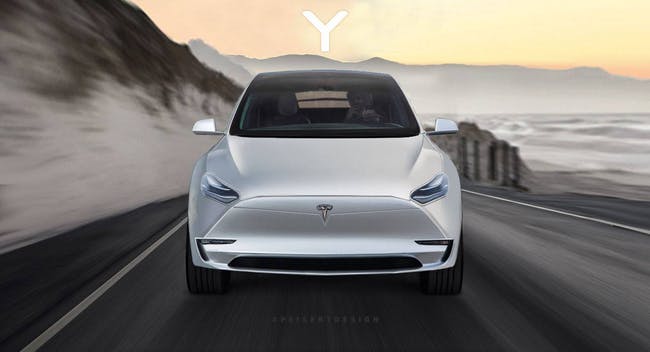 How will the Tesla Model Y be manufactured?
Tesla plans to produce somewhere around one million Model Y vehicles per year, far more than the company's total all-time deliveries in the United States alone. The company's Chinese Gigafactory will play a big role in this: the 210-acre site in Lingang, a district in the south east of Shanghai, will produce 250,000 cars per year covering both Model 3 and Model Y. In a thank you message to Tesla fans, Musk suggested that construction of the Shanghai Gigafactory is set to start soon:
The company expects production to start two years after construction begins, placing a start date of somewhere around 2021. From there' Musk expects it to take a further two to three years before it's producing 500,000 cars per year.
One major issue that Tesla will be keen to avoid is the "production hell" that plagued the Model 3. A recent report revealed how Musk came to executives at the start of production and described an "alien dreadnought" factory, with robots seamlessly shifting parts at speed to fire out cars. Unfortunately, this highly-automated factory produced just over 200 cars in the last quarter of 2017 despite plans to produce 5,000 per week by December, and in April 2018 the company had radically shifted course to incorporate more humans in the process. Musk would later describe excessive automation as a "mistake" and humans as "underrated."
What has Elon Musk said about Tesla Model Y?
Musk has been gradually hyping up the future vehicle more and more. At the company's annual shareholder meeting, he described it as "something super special." During the company's earnings call in May, he described it as "a manufacturing revolution" compared to the Model 3.
"I'm pretty excited about how we're designing Model Y, it's really taking a lot of lessons learned from Model 3 and saying, 'How do we design this thing to be easy to manufacture instead of difficult?'" he said during a February call.
How much will Tesla Model Y cost?
Tesla is unlikely to undercut the Model 3, which currently sells for $46,000 and could reach as low as $35,000 when Tesla rolls out shorter-range versions. The Model X has a starting price of $79,500, and the company is likely to try and undercut that vehicle. That gives us a general estimate of a price somewhere between $79,500 and $35,000.