The market for contemporary African art, which has been cited as one of the next boom areas, is bubbling but still on hold. Reports from the 1 – 54 Contemporary African Art Fair held at Somerset House this month were generally positive as the fair gradually attracts more people from all over the world.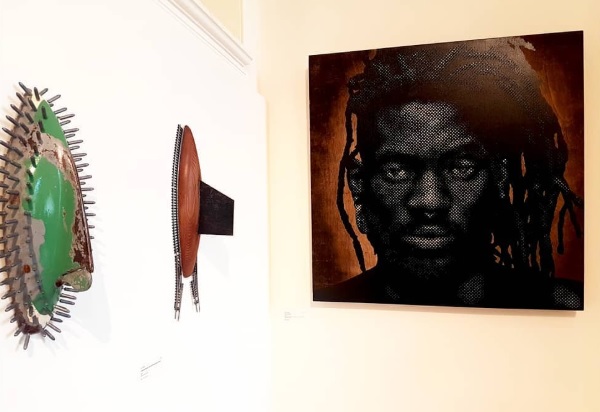 The October Gallery, for instance, sold out of works by relative newcomer, Irish-Nigerian artist LR Vandy. Auctions of African art at Bonhams and Sotheby's raised a healthy £4 million and included some surprises as can happen in emerging markets. For instance, a painting by Senegalese artist, Papa Ibra Tall, once owned by jazz musician Duke Ellington, was estimated at £8,000 and sold for £118,750.
Internationally recognised names like Cameroonian Pascale Marthine Tayou, shown at the Serpentine Gallery in 2015, were included.  A two-and-a-half-metre composition by him made entirely from coloured chalk tubes sold for a record £75,000. But it is not a speculator's market.
Among the sellers was Charles Saatchi who was offering 15 works he had shown in his Pangaea exhibitions of art from Africa, but sold only nine, and most of those were below their estimates.
The first exhibition ever to be staged in New York for the short-lived British genius, Richard Parkes Bonington (1802 – 1828) opens at Richard L. Feigen & Co.
Rated alongside Turner and Constable, though less celebrated because he died so young, Bonington's leading collector in America was the Anglophile billionaire, Paul Mellon, whose Yale Centre for British Art has lent several examples to the exhibition. Coming a close second to Mellon has been Feigen, and other loans are from private collectors to whom he has sold in the past.
For sale are a group of figurative drawings and an immaculate coastal scene in watercolour, Bonington's preferred medium.
Source: The Telegraph