The name '57 is short for 1957—the year of Ghana's independence. Launched in April 2016, by Kimberly and Priscilla Addison, '57 Chocolate pays homage to 1957, the year Ghana gained independence. "We rarely find any made-in-Ghana goods and that's very disturbing to us." Priscilla said. "We wanted to tell the world, hey, we are making chocolate from our own cocoa beans."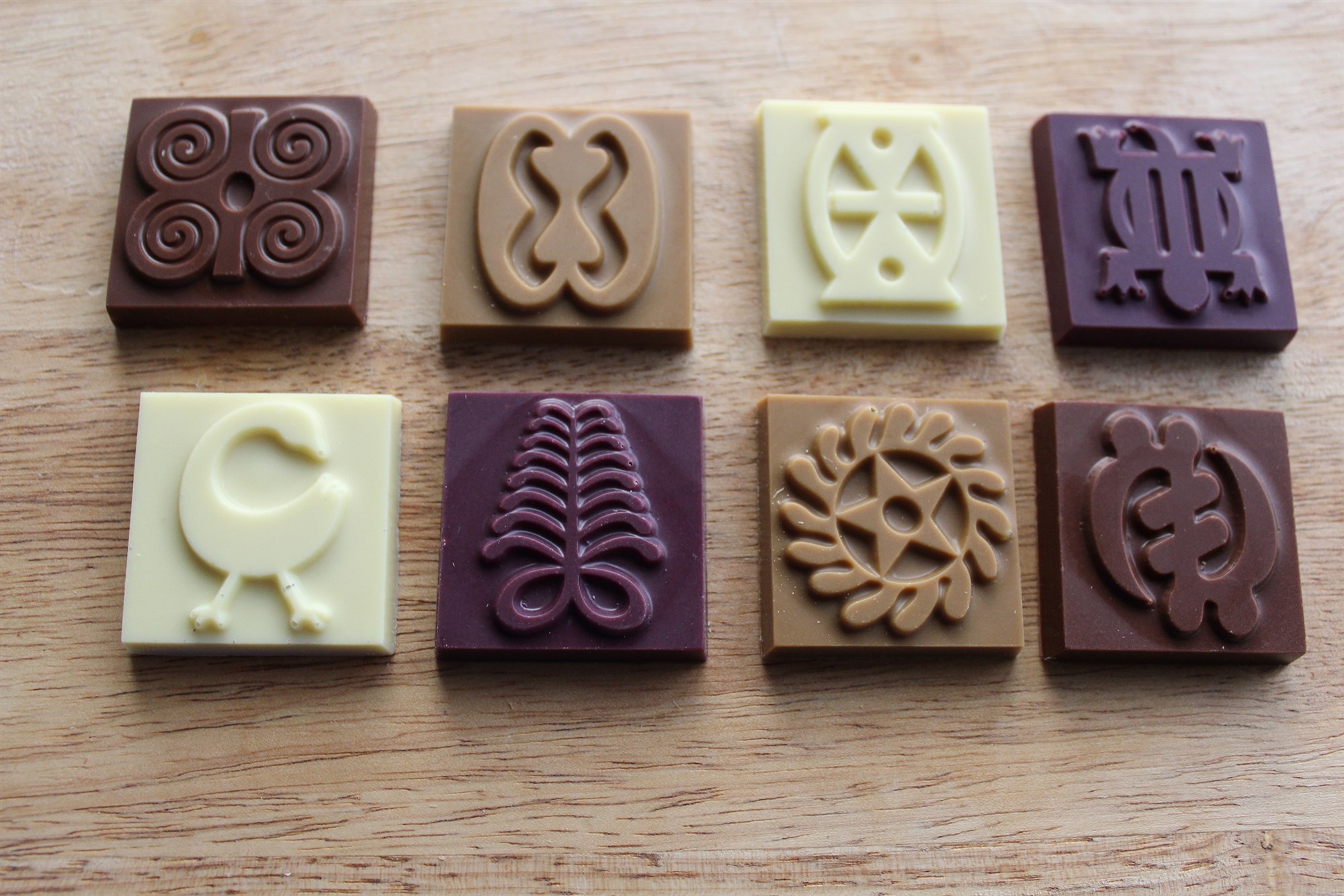 1957 was a revolutionary year for the country, not only because it became an independent country, but it was the year that gave birth to the nation's "can do spirit." From 1957 onwards, the country saw a massive boom in its industrial infrastructure and products. Ghanaians were creating and developing their own industries and products. The name '57 was meant to inspire a reawakening of Ghana's 1957 "can do spirit".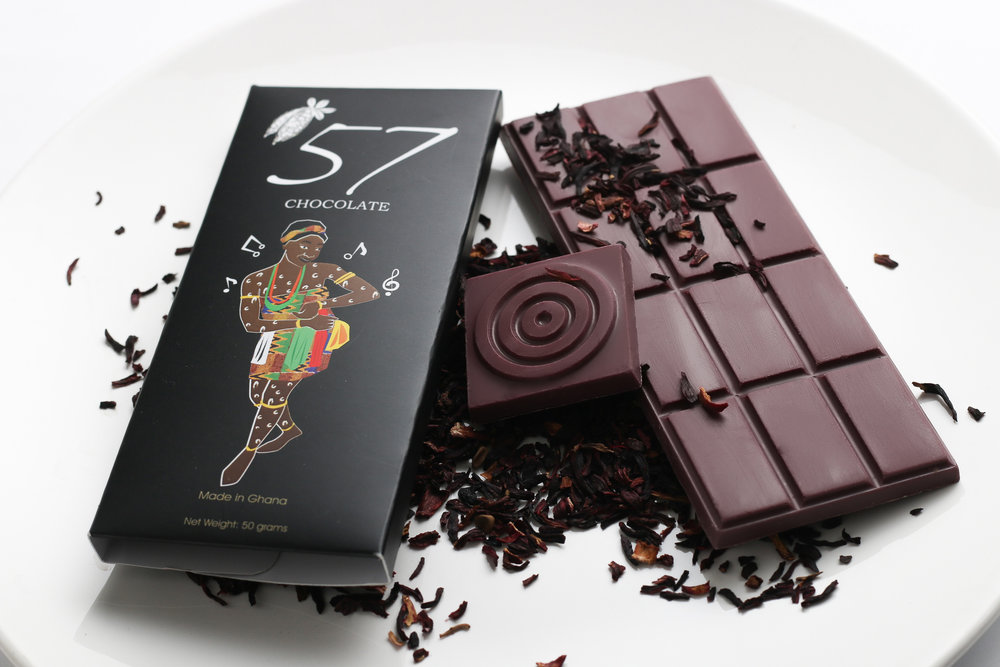 While living and working in Switzerland, the Ghanaian girls went on a factory tour of Swiss chocolate maker, Maison Cailler. They were looking to do 'touristy things' as the country is renowned for its decadent desire for chocolate. The idea to manufacture their own chocolate confections formed while learning about cocoa during the tour.
"Switzerland is known as a chocolate nation," Kimberly explained. "However, they do not grow cocoa at all. Yet, a majority of their beans are Ghanaian beans."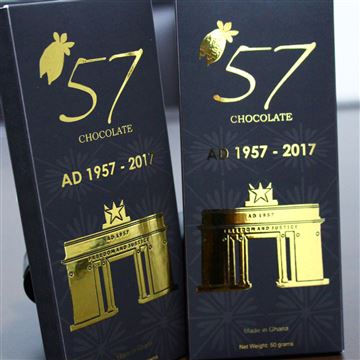 Africa is the top cocoa-producing continent. According to the World Cocoa Foundation approximately 70 percent of the world's cocoa supply comes from West and Central Africa. The second largest cocoa producing country in the world is Ghana. The Addison sisters were disheartened to learn there's few African-based companies making and selling chocolate from their homegrown beans. Tasting this fact was bitter.
They saw a vast need for manufacturing chocolate in Ghana and across the continent of Africa. In Ghana, the candy shelves of supermarkets and malls are overflowing with foreign chocolate bars, many undoubtedly made with Ghana's very own cocoa. Having recognized all of this, the sisters were determined to use Ghanaian cocoa to create a high quality African chocolate brand that is reputable locally, internationally, and can compete on the world market.
At '57 Chocolate they take dried cocoa beans and process them into luxurious chocolate and confections. Most importantly, the chocolate is handmade in small batches, rich in cocoa, and made without any artificial flavors, colors or preservatives. As part of the process of ensuring that the chocolate is of high quality, cocoa is always the first and main ingredient in the dark and milk chocolates, as opposed to sugar which is listed first in many other brands.
57 chocolate challenges the status quo of luxury chocolate being only a product of Europe. What's most unique about the brand is that they produce chocolate that is a reflection of Ghanaian art and culture, particularly through their Adinkra bars. These bite sized bars are beautifully engraved with symbols, with each symbol having a unique meaning.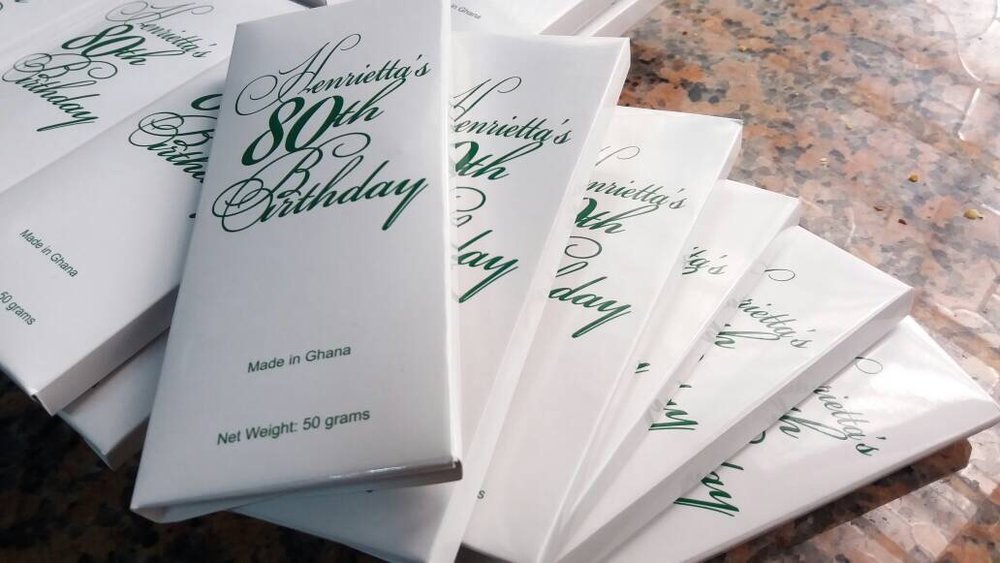 The bars come in 5 signature flavors: 73 percent dark chocolate, 55 percent milk, white, mocha latte (coffee flavor) and bissap (hibiscus flavor). They also provide other services such as creating customized chocolate favors for social and corporate events and chocolate pairings/tastings for groups.
It hasn't exactly been all rosy for the sisters as they have faced pitfalls being a startup company in a developing country. Ghana experienced a long period of irregular, unpredictable power outages in 2016, nearly crippling the budding business. "The fluctuation damaged the machine." Priscilla shared. "At that time we were working very odd hours. The electricity was controlling our schedules."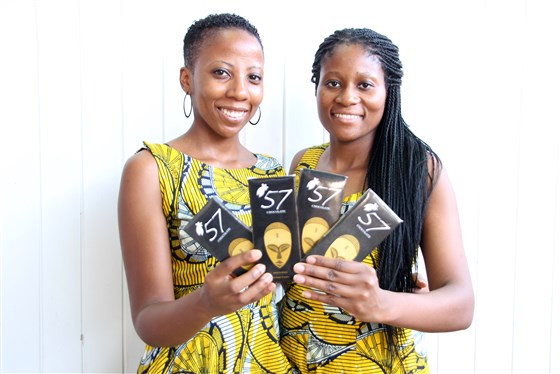 Language was another barrier in navigating business in the country. The sisters aren't fluent in "Ga," speaking it sparingly. "We mostly use it to make people laugh," Priscilla confessed but their 'can do' spirit drives their aspiration to stay in the chocolate-making industry for the long haul.
The chocolate is well traveled as their customers often take the chocolates to countries such as, Japan, Colombia, Cuba, Spain, Brazil, France, South Africa, the Ivory Coast, Nigeria, Hong Kong, Ukraine, Russia, the United States and many others.
'57 Chocolate isn't the only African-based chocolate brand. It's part of a few. The sisters are capitalizing on Africa's natural resources and they want blacks across the diaspora to join in.
Source: NBC, Lionesses of Africa