The finest travel brands in Africa and the Indian Ocean have been unveiled at a star-studded gala ceremony in Durban, South Africa. The elite of the travel industry assembled for the World Travel Awards Africa & Indian Ocean Gala Ceremony 2018 at the Durban International Convention Centre to find out who among them would be crowned best.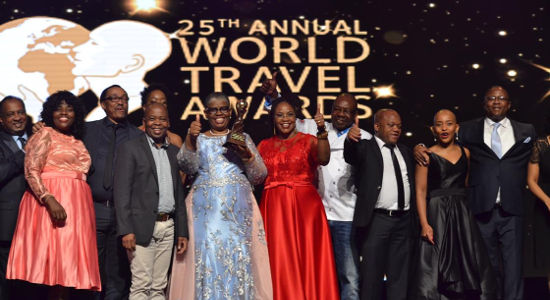 Winners at the red-carpet reception included South Africa, voted Africa's Leading Destination.
Durban, which is enjoying a renaissance thanks to a series of landmark development projects, was named Africa's Leading City Destination, while Cape Town's captivating mix of cultures, cuisines and landscapes was acknowledged as it picked up Africa's Leading Festival & Event Destination.
In the Indian Ocean categories, Mauritius cemented its reputation as the definitive romantic island by being named Indian Ocean's Leading Honeymoon Destination, while the paradise archipelago of the Maldives was heralded Indian Ocean's Leading Destination.
Hundreds of the leading travel industries figureheads from across Africa and the Indian Ocean attended the ceremony at the Durban ICC, the state-of-the-art events and entertainment venue, which was opened by the late Nelson Mandela in 1997.
Graham Cooke, founder, World Travel Awards, said: "The Durban ICC has reinforced its standing as a world-class entertainment venue on what has been a magnificent evening of travel industry triumph, as well as a highlight of our 25th anniversary. "We have had the privilege of recognizing the leading hotels, airlines and hospitality providers from across Africa and the Indian Ocean and my congratulations to each of them."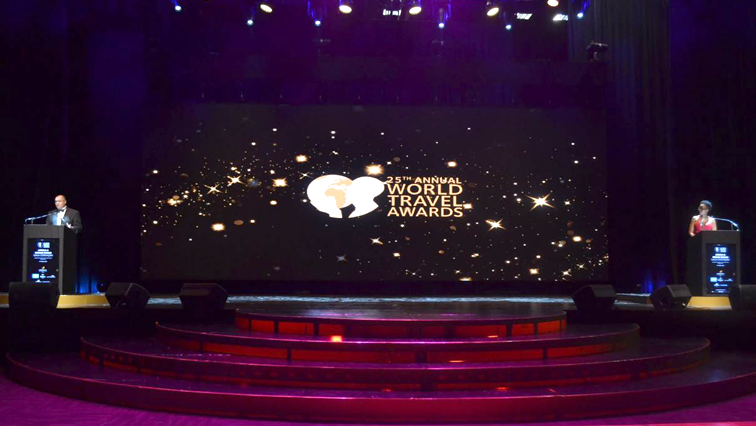 In the aviation sector, Ethiopian Airlines was voted Africa's Leading Airline, while Kenya Airlines picked up Africa's Leading Airline – Business Class and Africa's Leading Airline – Economy Class.
Africa's Leading Airport went to Cape Town International Airport.
Meanwhile in the Indian Ocean, Air Mauritius claimed a lion's share of the honours, winning Indian Ocean's Leading Airline, Indian Ocean's Leading Airline – Business Class, Indian Ocean's Leading Airline Brand, and Indian Ocean's Airport Lounge (The Amédée Maingard Lounge at Mauritius International Airport).
Hospitality winners included Hilton Hotels & Resorts (Africa's Leading Hotel Brand), Saxon Hotel, Villas & Spa (Africa's Leading Boutique Hotel), Thanda Island, Tanzania (Africa's Leading Luxury Island), Hilton Cabo Verde Sal Resort (Africa's Leading New Resort), Hilton Durban (South Africa's Leading Business Hotel), Legend Golf Resort & Spa, South Africa (Africa's Leading Sports Resort), and Transcorp Hilton Abuja (Africa's Leading Business Hotel).
The ceremony marked the sixth leg of the World Travel Awards Grand Tour 2018 – a series of regional events to acknowledge the world's outstanding travel brands.
Events on the tour include Ras al Khaimah (United Arab Emirates), Athens (Greece), Hong Kong, Guayaquil (Ecuador) and Montego Bay (Jamaica). The regional winners will progress to the Grand Final 2018, which is being hosted in Lisbon (Portugal) on December 1st.
Find a full list of winners on the official World Travel Awards website.
Source: Breaking Travel News